WELCOME TO OUR BRAND NEW WEBSITE
Vaulting Table "Ergojet Club"
Training vault
With height adjustment
Ideal für Schulen und Turnvereine
Product information "Vaulting Table "Ergojet Club""
A push-off area like at the competition vaulting table of approx. 95 x 120 cm. Easy adjustement of height by means of gas-loaded spring in steps of 5 cm from 90 to 135 cm. The cover is made of hygroscopic synthetic leather and is fixed on the upper part of the vaulting table by means of Velcro, that assures its easy replacement. Including integrated transportation weels and protective padding of pillars.
Product properties
| | |
| --- | --- |
| Target group: | children |
| Use: | training |
Shipping & freight
| | |
| --- | --- |
| Weight: | 165 kg |
| Transport method | Spedition |
Vaulting Table "Ergojet Rio"
FIG certified; ORIGINAL REUTHER Further developed spring system provides an improved resilience and an optimized stability at the middle and the back end of the surface. Height adjustment with gas springs from 100 - 140 cm in increments of 5 cm. Surface consisting of 2-fold fiberglass reinforced plastic and an integrated resilience system. Transport system is included. Weight without safety padding: 135 kg Floor surface required: 110 x 94 cm
Vaulting Table "Ergojet Junior"
Mini-Vaulting Table for children and teenager Ergonomical shape and large surface Shock-absorbing and resilient foam core Quick and easy height adjustment Sturdy hard-wearing rubber caps Fine adjustment and castors included Height adjustable between 85 - 135 cm
Vaulting Table Foam
modular system with 3 parts with a height of 50 cm + 50 cm + 25 cm. Total measurement 90 x 75 x 125 cm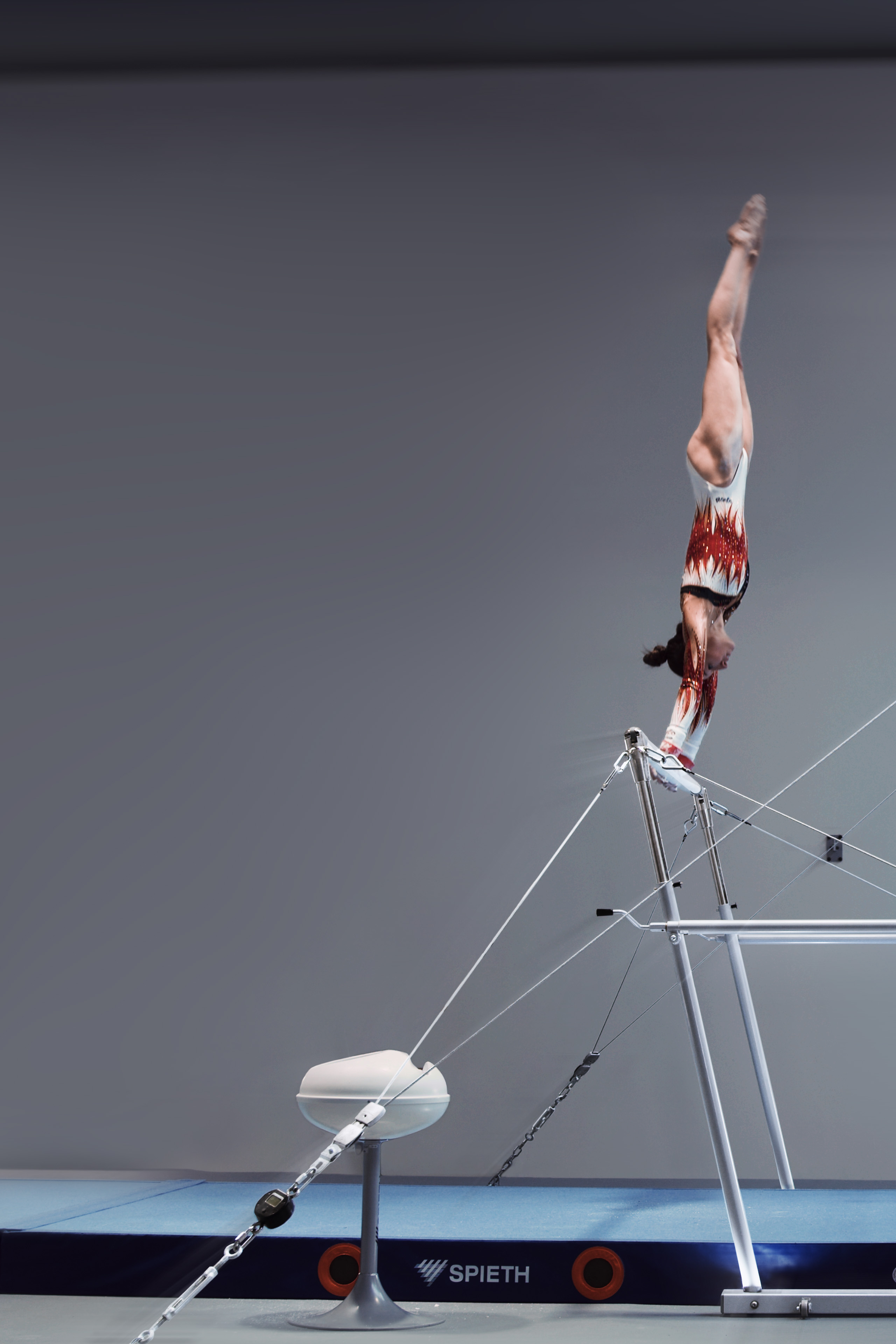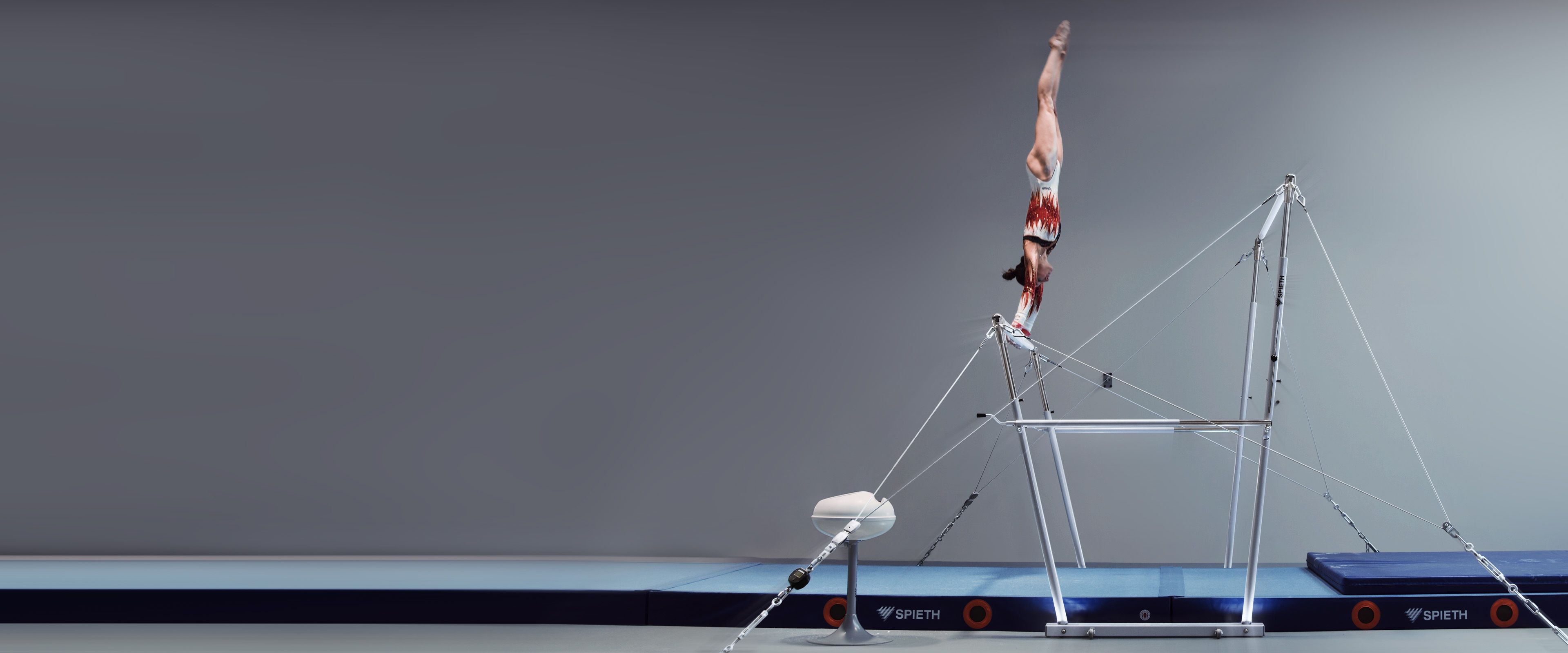 Uneven Bars "Munich"
The new Uneven Bars "Munich" is presented by Olympic Champion Nina Derwael.
Video