WELCOME TO OUR BRAND NEW WEBSITE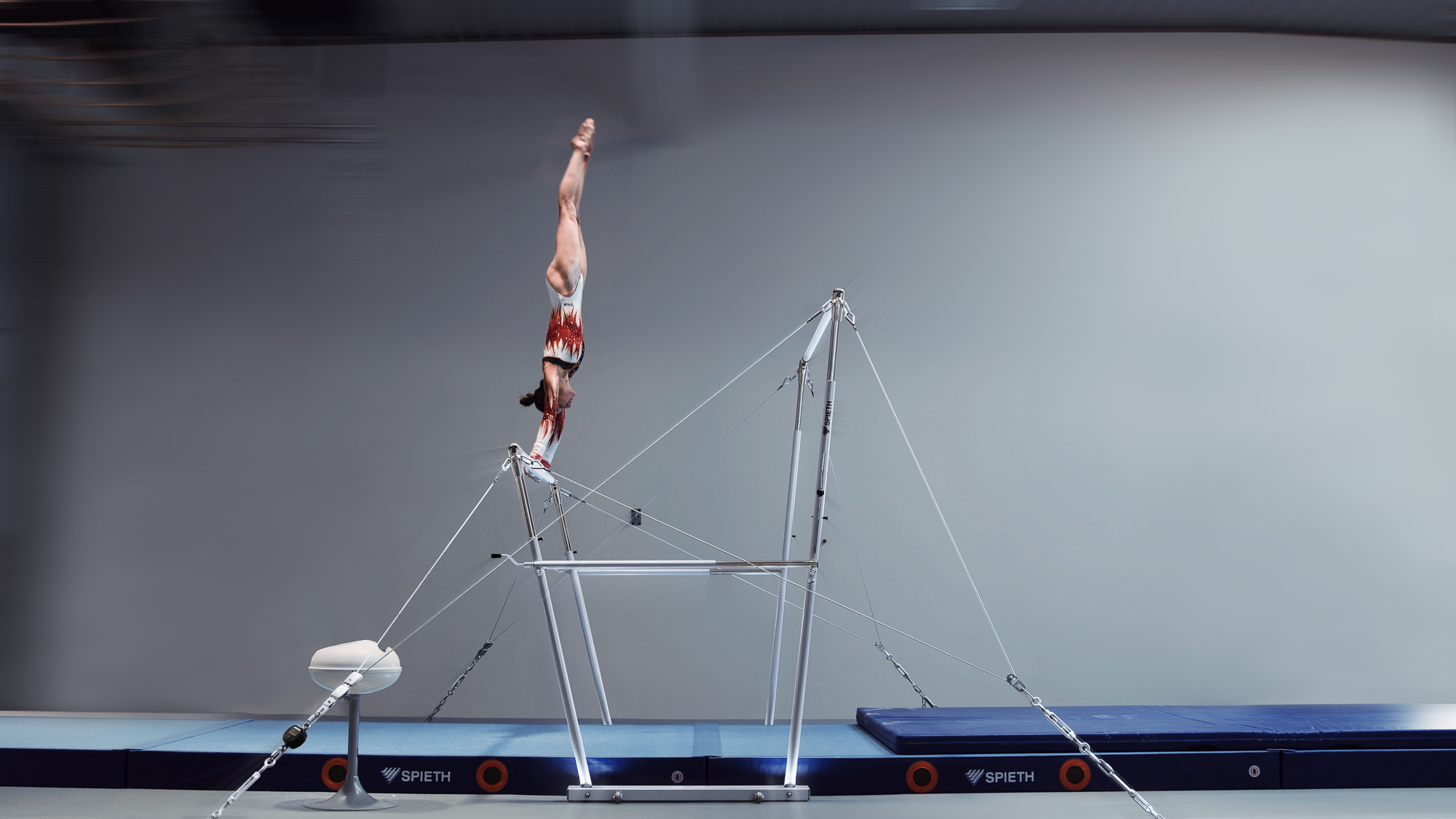 The new Uneven Bars "Munich"
February 16, 2022
News about products and offers
This is the official product presentation of the new competition Uneven Bars "Munich".
Find out more about the new properties of the uneven bars and discover what you can expect from the new SPIETH apparatus! It will be presented to you by none other than Nina Derwael - the 2021 Olympic champion on uneven bars:



For 2022, the FIG has set new rules for competition heights and height adjustment for tall gymnasts:


Low bar: 175 cm (formerly 170 cm)
High bar: 255 cm (formerly 250 cm)
Height adjustment for tall gymnasts: + 5 cm (without additional aids - earlier with additional height adaptation)
The new competition uneven bars "Munich" meets all these requirements, is FIG-certified and thus replaces its predecessor models "Bern" and "Bern exclusive". In addition to the new integrated height adjustment, the uneven bars have also been equipped with new bars. The uneven bars rail "Fiberflex Pro" is a linen rail with a further developed surface and ensures a good grip.
New built-in height adjustment system:


Without loosening the tensioning, the height can be adjusted by additional 5 cm due to the integrated extension system
Simple height adjustment directly at the high upright by sliding the knob up or down - secured by a pin-lock
With the locking pins at the uprights, the height can be adjusted quick and easy - e.g. for tall gymnasts - at high upright in combination with a knob
All the steps of the height adjustment in this video:



Technical specifications:
Width adjustment: 110 - 195 cm (steplessly, measured diagonally)
Adjustable heights - high rail: 230 - 280 cm in 5 cm increments
Adjustable heights - low rail: 150 - 200 cm in 5 cm increments
TCS - Tension Control System

The Tension Control System is the right tool to better transfer the gymnastics conditions on the uneven bars from training to competition. The TCS is a tension measuring device with a digital display that can be installed on any tensioning apparatus (uneven bars, horizontal bar, rings). This allows the optimal tension of the apparatus to be determined individually for each gymnast during training and later adjusted in competition. At the same time, over or undervoltage can be avoided with the TCS. Thanks to the patented SPIETH double clamping system, only one TCS is required for each SPIETH tension apparatus.


Uneven Bars "Munich"
FIG-certified, ORIGINAL REUTHER The competition Uneven Bars with new linen rails "Fiberflex Pro" and a new built-in height adjustment system. New standard heights according to the current FIG standard: low rail 175 cm, high rail 255 cm. With a new built-in height adjustment system in the uprights. By pushing the locking pins the height can be adjusted e.g. for tall gymnasts (at high upright in combination with a knob). An adaption of the tensioning is mandatory. With patented double tension system including 2 slide adjusters providing the individual fine turning of tension. Adjustments: low rail from 150 to 200 cm, high rail from 230 to 280 cm, distance between the rails max. 195 cm.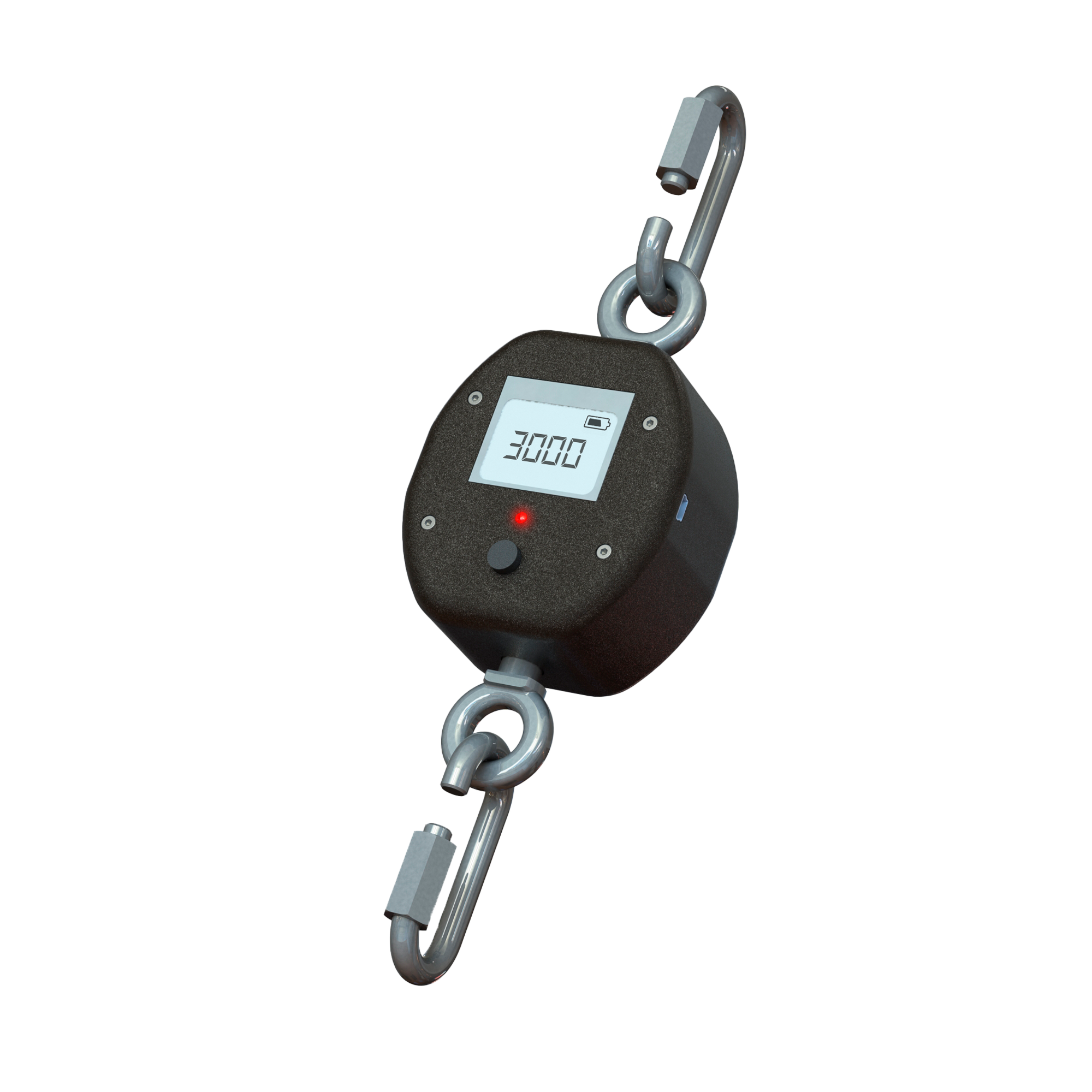 TCS - Tension Control System
FIG certified. The tensioning measuring device prevents from too low or too high tensioning of an apparatus thanks to the digital display. When tensioning becomes too low or too high it is shown by means of a flashing light signal. Guarantees same tension characteristics of an apparatus and is quick to set up for athletes & coaches. Supplied in a solid plastic case. Equipped with flashing light and start button. Displays the battery level + and the voltage in N. The device gives the tension in Newton a range from 0 N to 10.000 N with increments of 100. This is a product only for use indoor and in a non-humid area in max. altitude 2.000 m and maximum relative humidity of 80% for temperatures up to 31°C, linear decrease up to 50% / relative humidity at 40°C. Per one tensioned gymnastic apparatus is one tensioning measuring device necessary.