WELCOME TO OUR BRAND NEW WEBSITE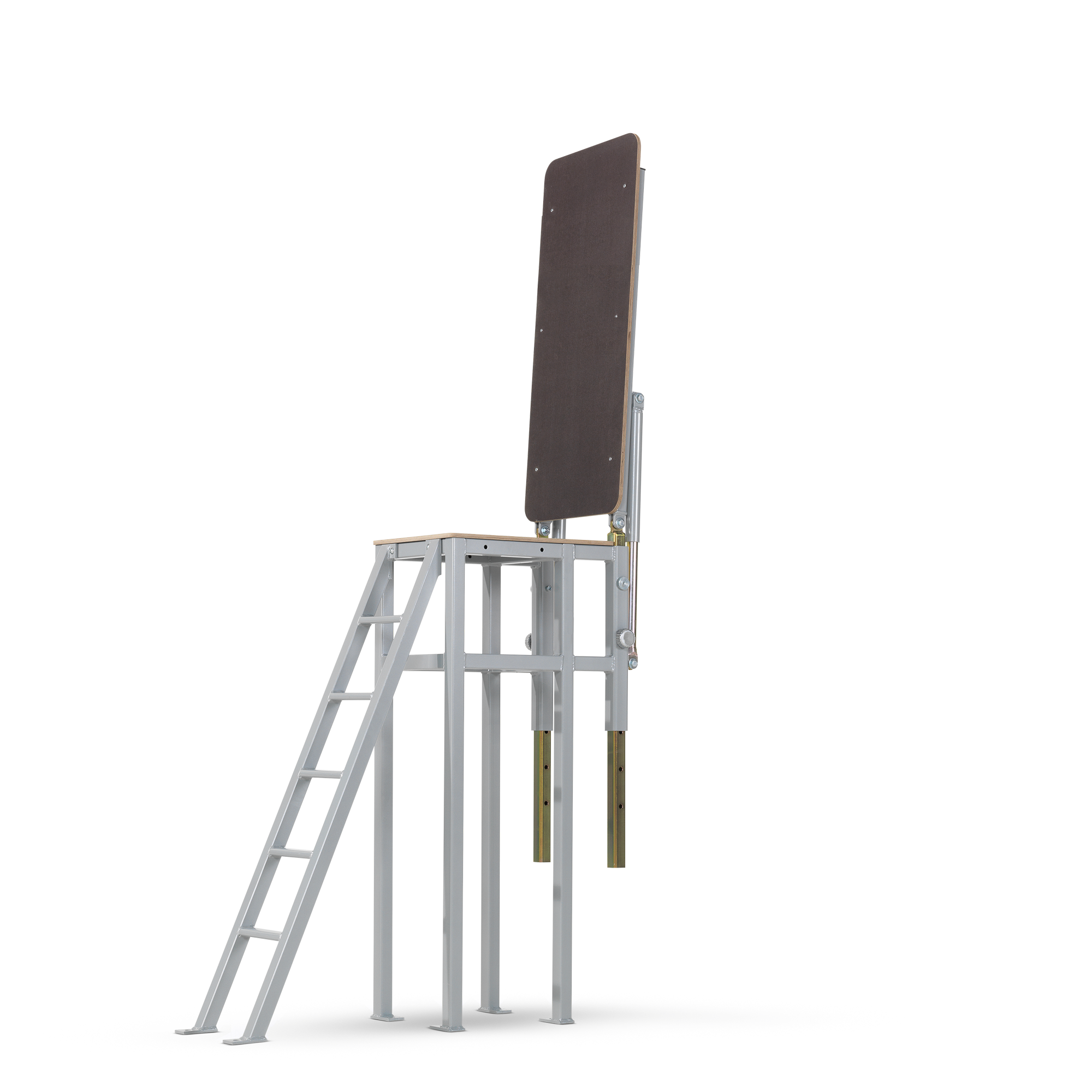 Trainer platform "Club"for Rings (short version)
Folds back as soon as the user steps off
Height adjustable
Does not influence the characteristics
Product information "Trainer platform "Club"for Rings (short version)"
The coaching platform is not attached to the equipment and does not influence the characteristics. It automatically tips up because of the nitrogen gas loaded springs. Height Adjustment with non-slip surface from 137-197 cm in 10 cm steps. Size of Platform: 109,5 x 60 cm.
Shipping & freight
| | |
| --- | --- |
| Weight: | 70 kg |
| Transport method | Spedition |
Ring Frame "Berlin"
FIG certified, ORIGINAL REUTHER Built-in shock absorbers and additional special spring system reduce the jolt on the joints and also the peak forces. Safety frame made of square steel tubing with individual components with a maximum length of 2 m for easy transportation. Height adjustment in steps of 5 cm from 595 - 625 cm (overall height). Ring height adjustable in 2,5 and 5 cm increments between 275 - 305 cm (275 - 280 cm per 5 cm, 280 - 290 cm per 2,5 cm, 295 - 305 cm per 5 cm). The plastic-encased ropes for rings are attached by means of variable threaded sockets with a fine adjustment. Double cable tension system together with the licensed key-adjustment provide the device with great stability.
Trainer Support for High Bar and Rings 100 x 75 x 75 cm
Variants:
Trainer Support for High Bar and Rings 100 x 75 x 75 cm
Hard foam block with additional reinforcement of standing area. Can be used as a trainer platform as well as a platform for gymnasts to prepare the apparatus. Useful training aid for Horizontal bar, Rings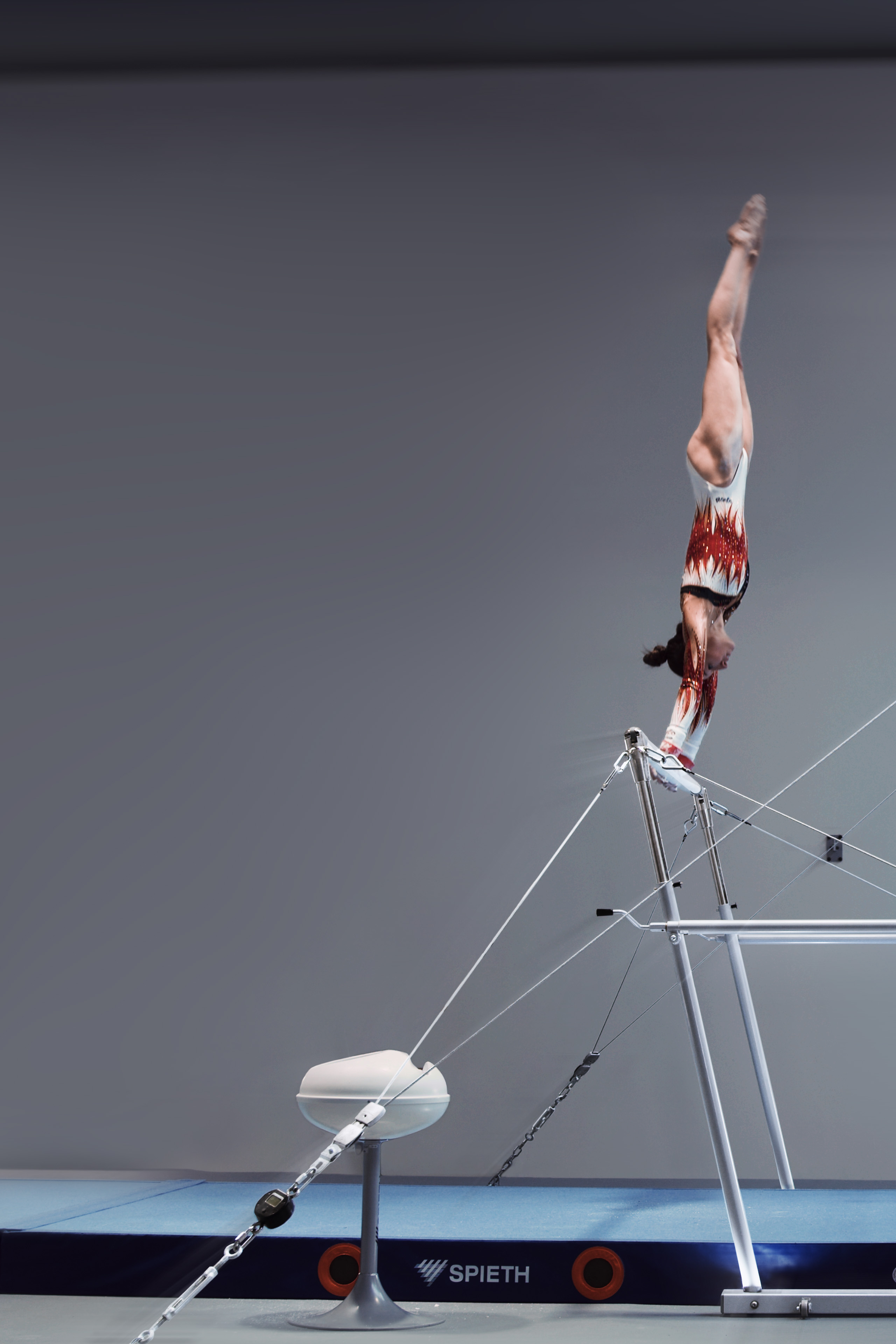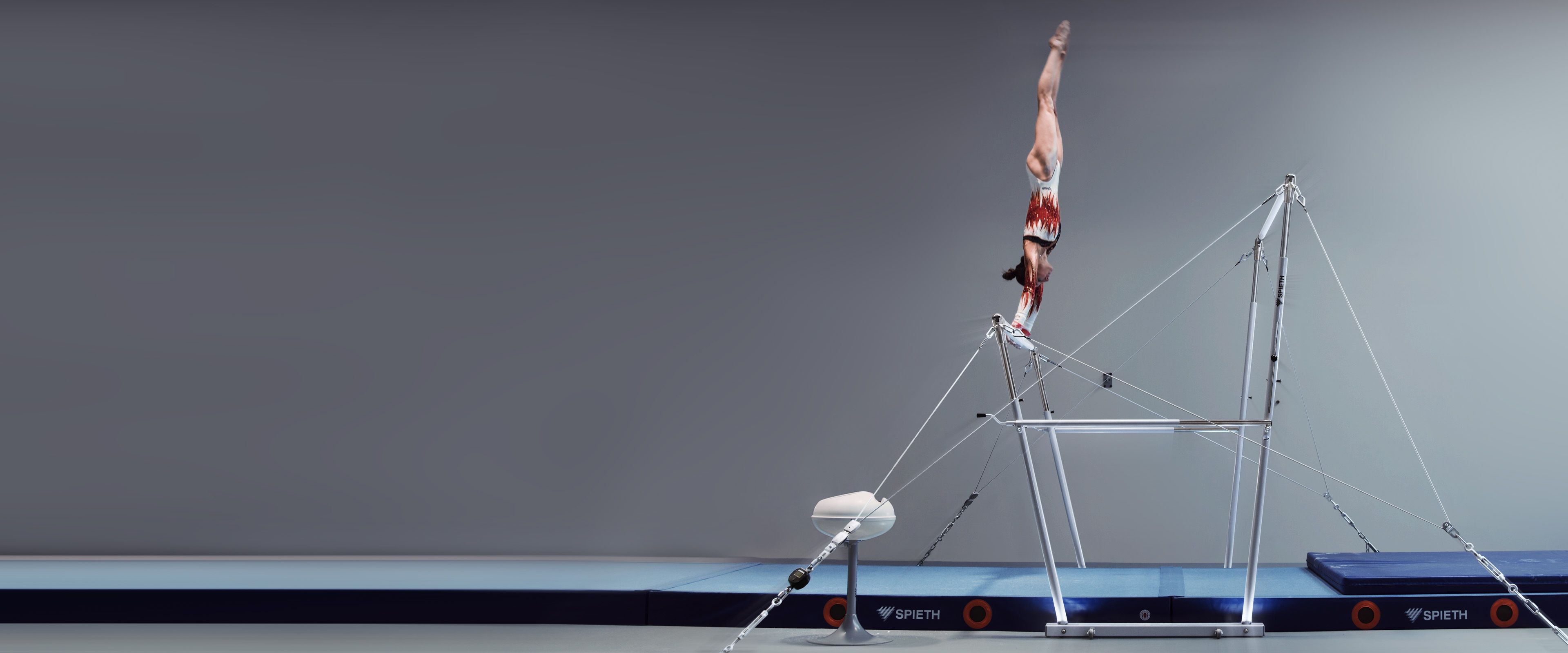 Uneven Bars "Munich"
The new Uneven Bars "Munich" is presented by Olympic Champion Nina Derwael.
Video