WELCOME TO OUR BRAND NEW WEBSITE
Run-Up and Jumping Device
25m long
1m wide, 25mm thick
Blue needle-felt top
Product information "Run-Up and Jumping Device"
ORIGINAL REUTHER consisting of: 1 special run-up (width 100 cm, 25 mm height, 23,10m length) made of special foam material, topped with longwearing soft velour "Triflex",with 1 jumping device for springboard (244 cm long) and 1 for vaulting table (199 cm long) incl. floor space with through-hole for tension chain. Incl. 1 measuring tape and roll-up core. Total length 25 m. Colour spieth-blue
Shipping & freight
| | |
| --- | --- |
| Weight: | 110 kg |
| Transport method | Sped XXL |
Run-up Track
Run-up track without jumping device Top side with needle felt Anti-slip baseIncluding roll-up coreDimensions: 25x1 m 25mm thick
Vaulting Table "Ergojet Rio"
FIG certified; ORIGINAL REUTHER Further developed spring system provides an improved resilience and an optimized stability at the middle and the back end of the surface. Height adjustment with gas springs from 100 - 140 cm in increments of 5 cm. Surface consisting of 2-fold fiberglass reinforced plastic and an integrated resilience system. Transport system is included. Weight without safety padding: 135 kg Floor surface required: 110 x 94 cm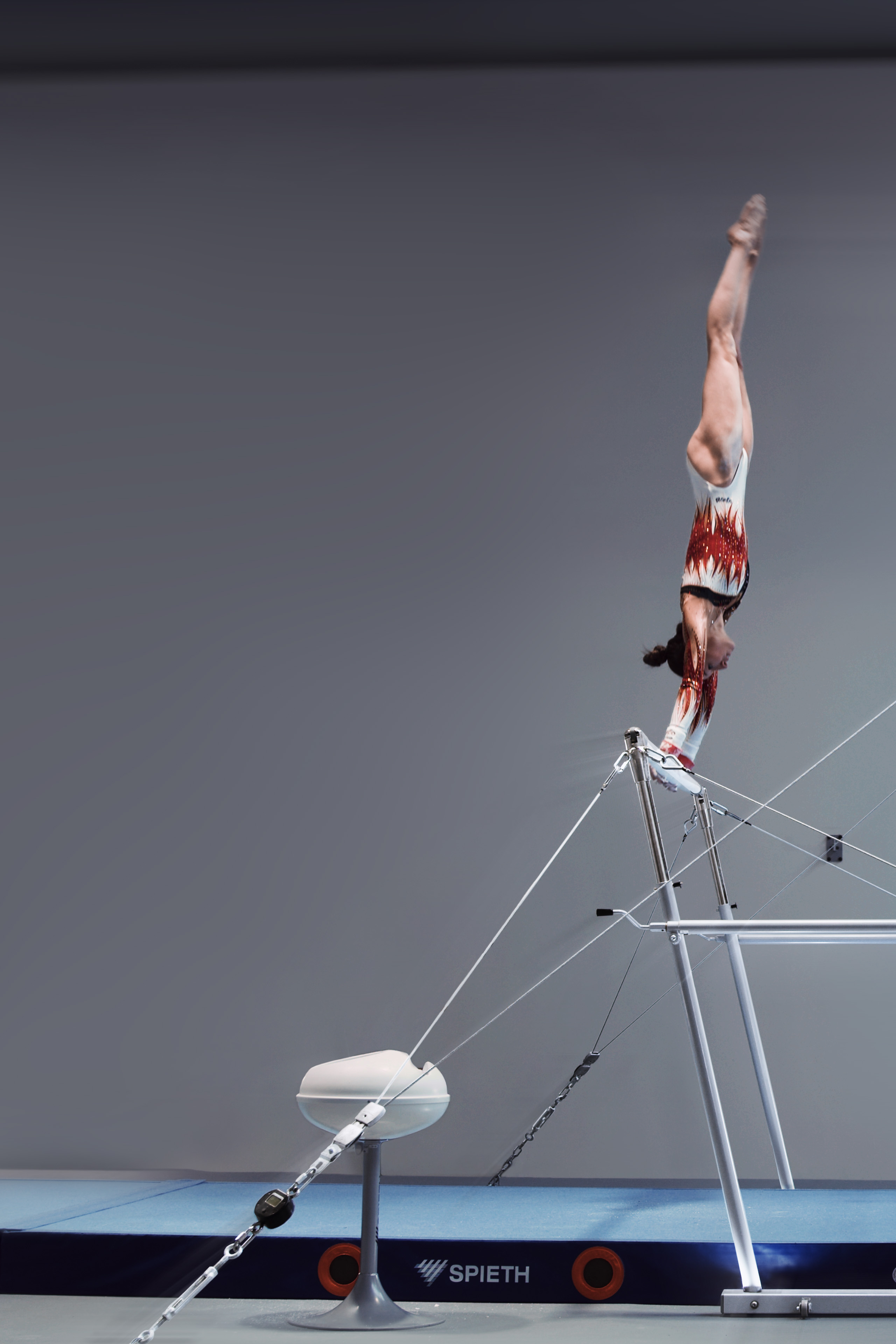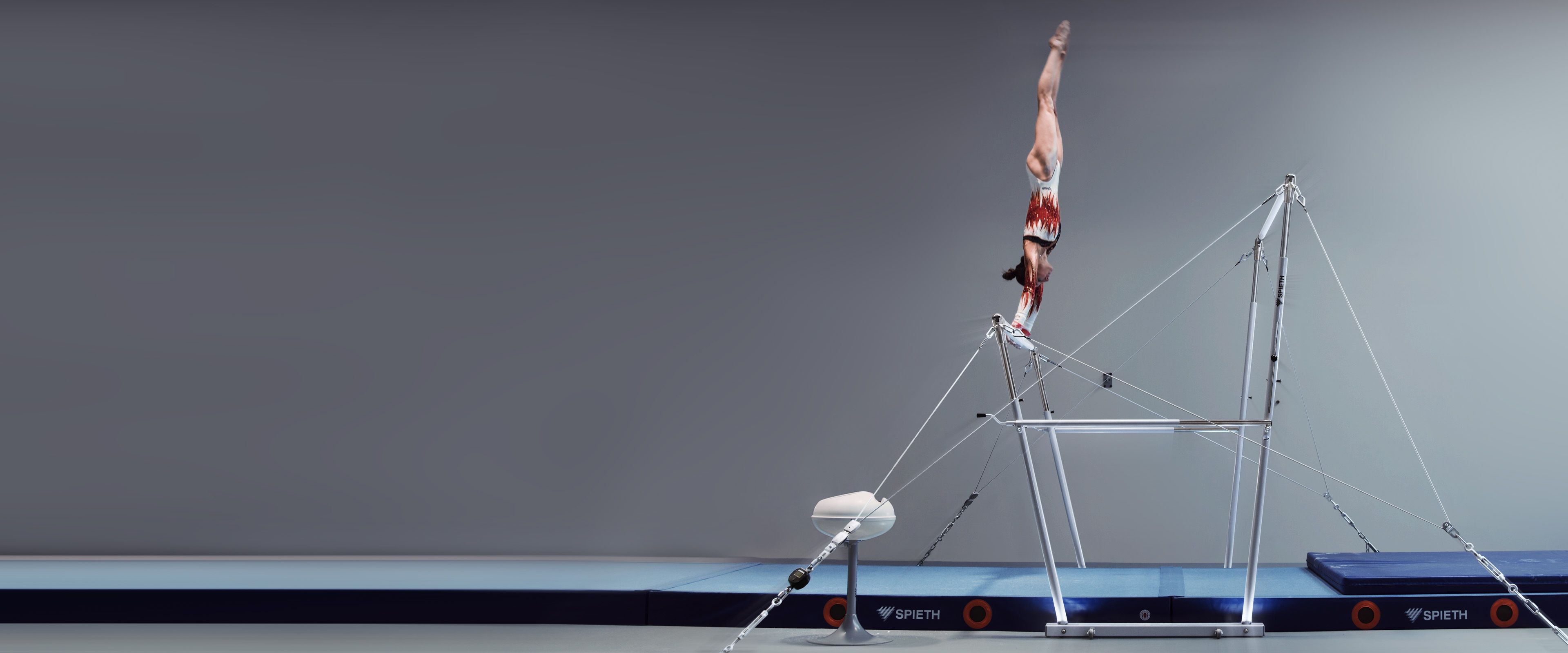 Uneven Bars "Munich"
The new Uneven Bars "Munich" is presented by Olympic Champion Nina Derwael.
Video