NEW LOGO, SAME VALUES - We are starting into a BLUEtiful future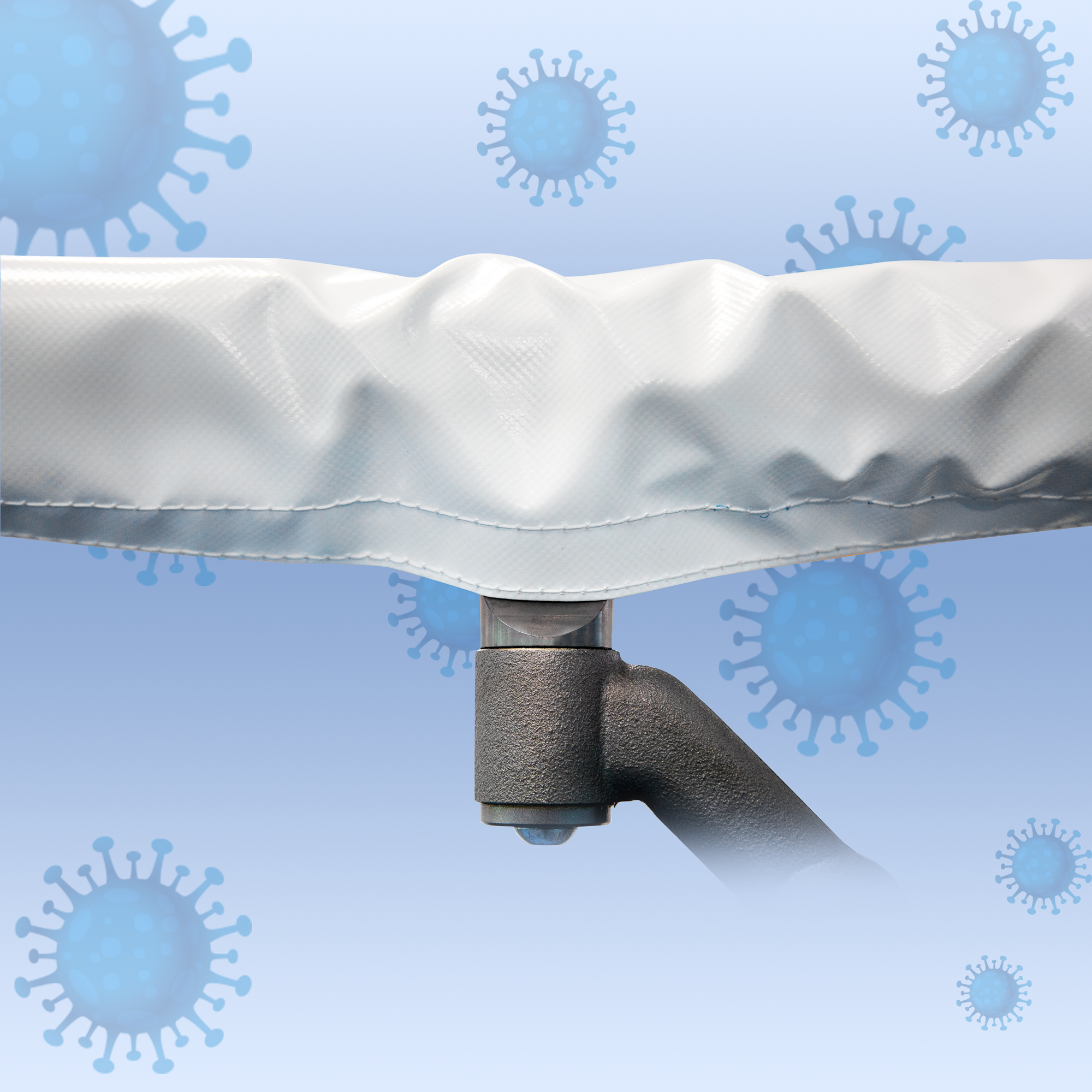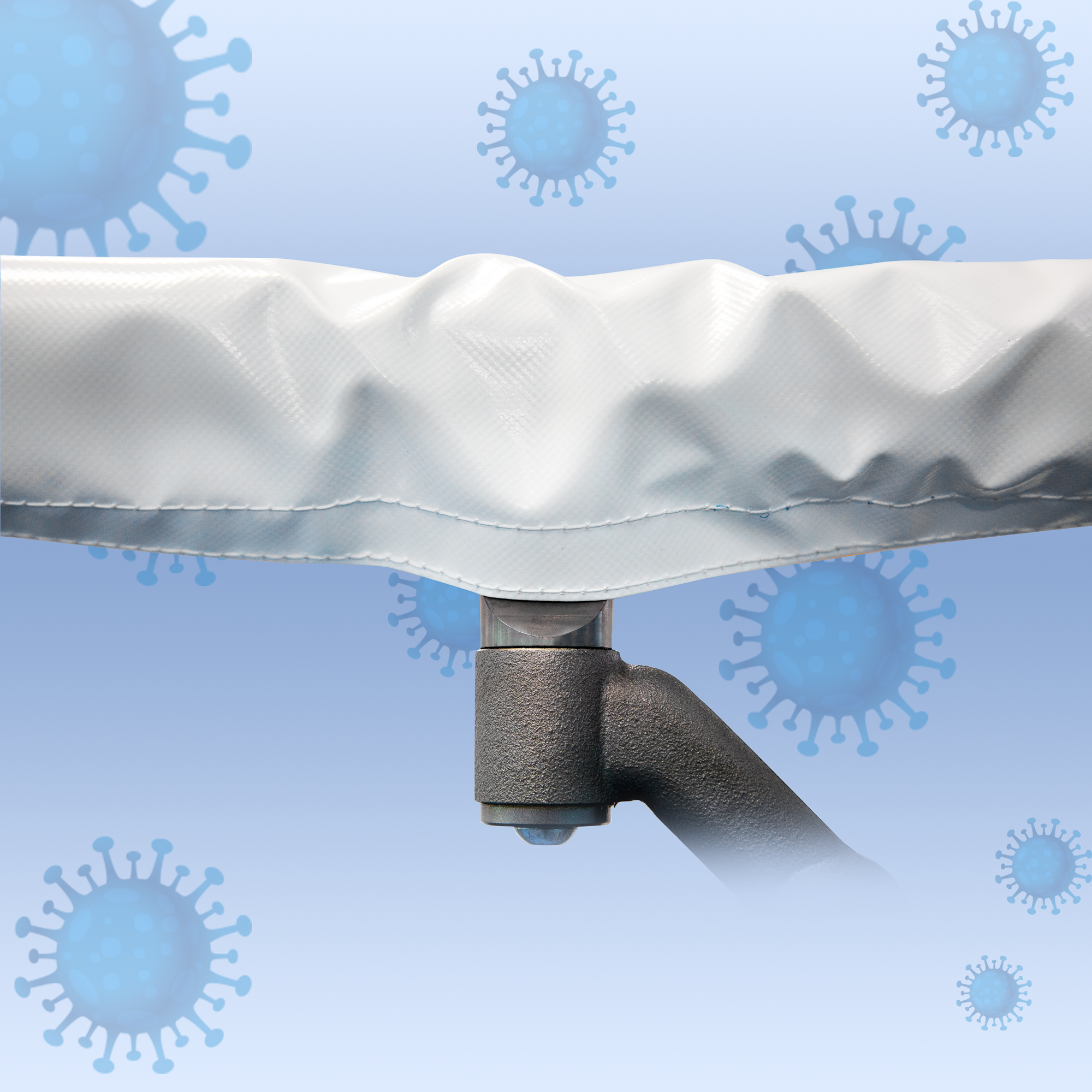 Anti-Virus PVC Cover Parallel Bars
White anti-virus cover made of PVC
Supports your hygiene actions in the gym
Brand new technology with integrated silver particles
Product information "Anti-Virus PVC Cover Parallel Bars"
This protective anti-virus cover supports your hygiene actions in the gym: the brand new technology with integrated silver particles reduces the transmission of viruses. Dust cover; offers protection during transport and storage; quick and easy to fit with velcro. For a rail with the length 350 cm. One cover is needed per rail. The new PVC-technology with included silver particles reduces the presence of a virus on the surface in the following manner: 15 minutes after contact by 95%, after 60 minutes this is even up to 98%. This technology has been tested by Virhealth, a laboratory specializing in antiviral and antibacterial testing. In order to maintain the antiviral properties of the top layer, it is highly recommended to clean this surface regularly with a neutral cleanser. With proper cleaning, the top layer of the mat retains its antiviral properties for up to 3 years.
Product properties
| | |
| --- | --- |
| Color: | white |
| Material: | PVC cover |
Shipping & freight
| | |
| --- | --- |
| Weight: | 2 kg |
| Transport method | Paket |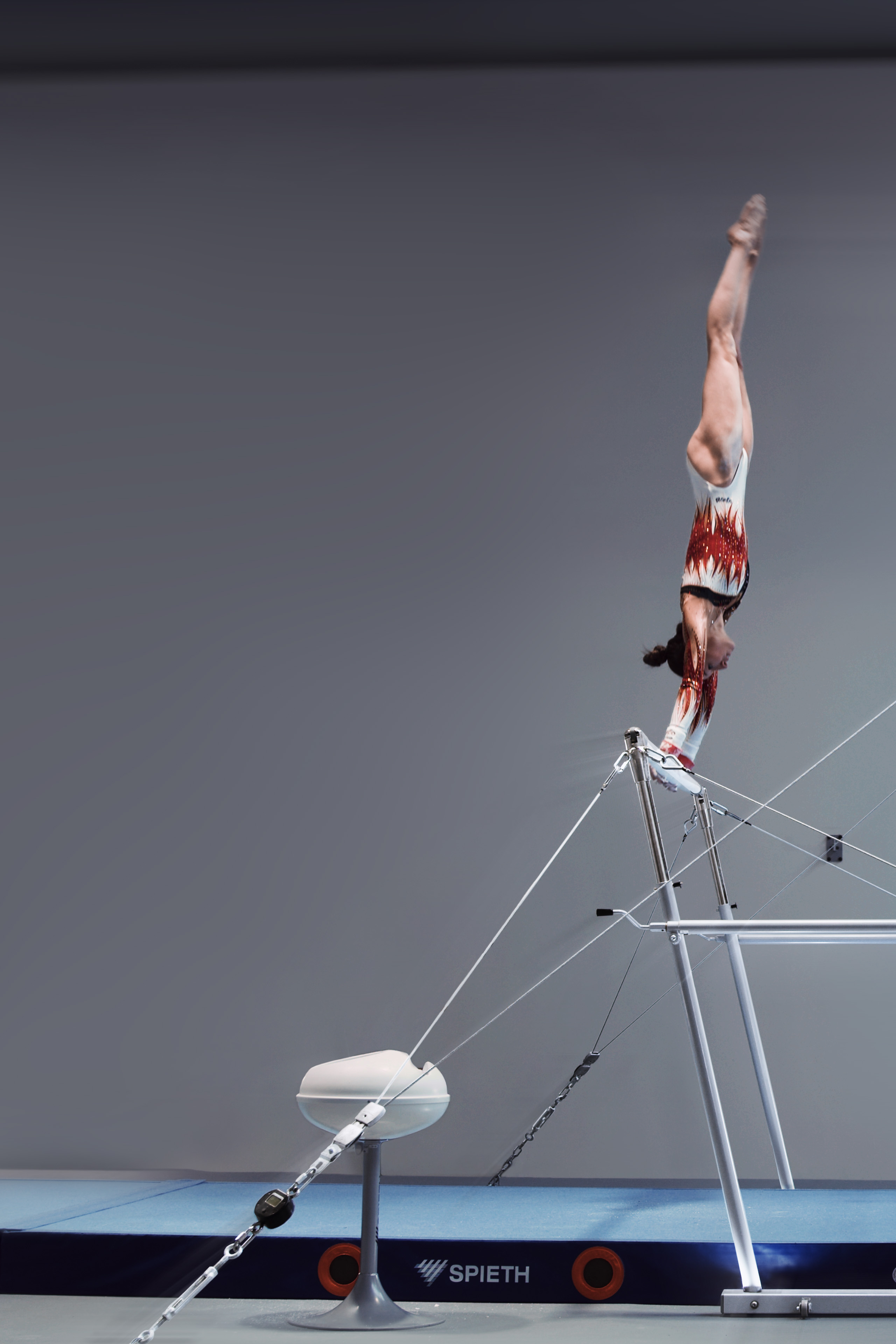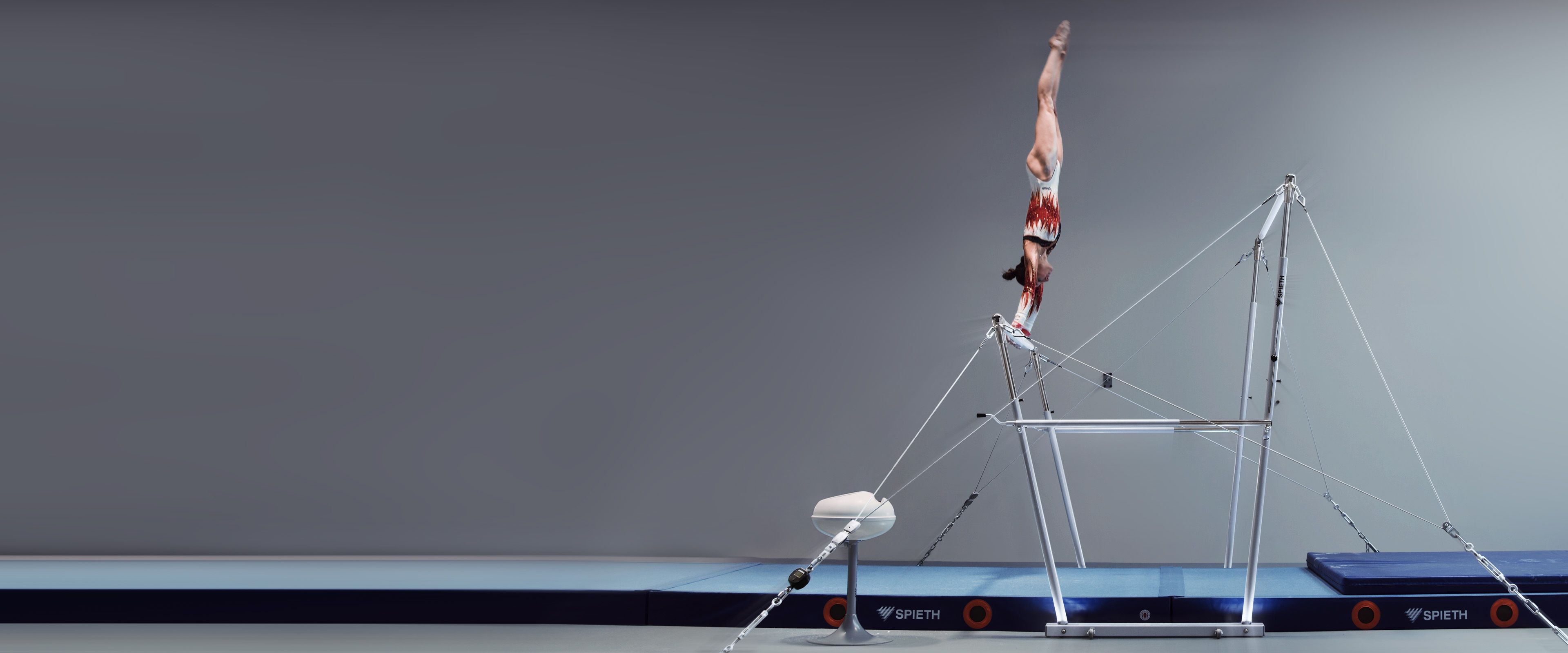 Uneven Bars "Munich"
The new Uneven Bars "Munich" is presented by Olympic Champion Nina Derwael.
Video