NEW LOGO, SAME VALUES - We are starting into a BLUEtiful future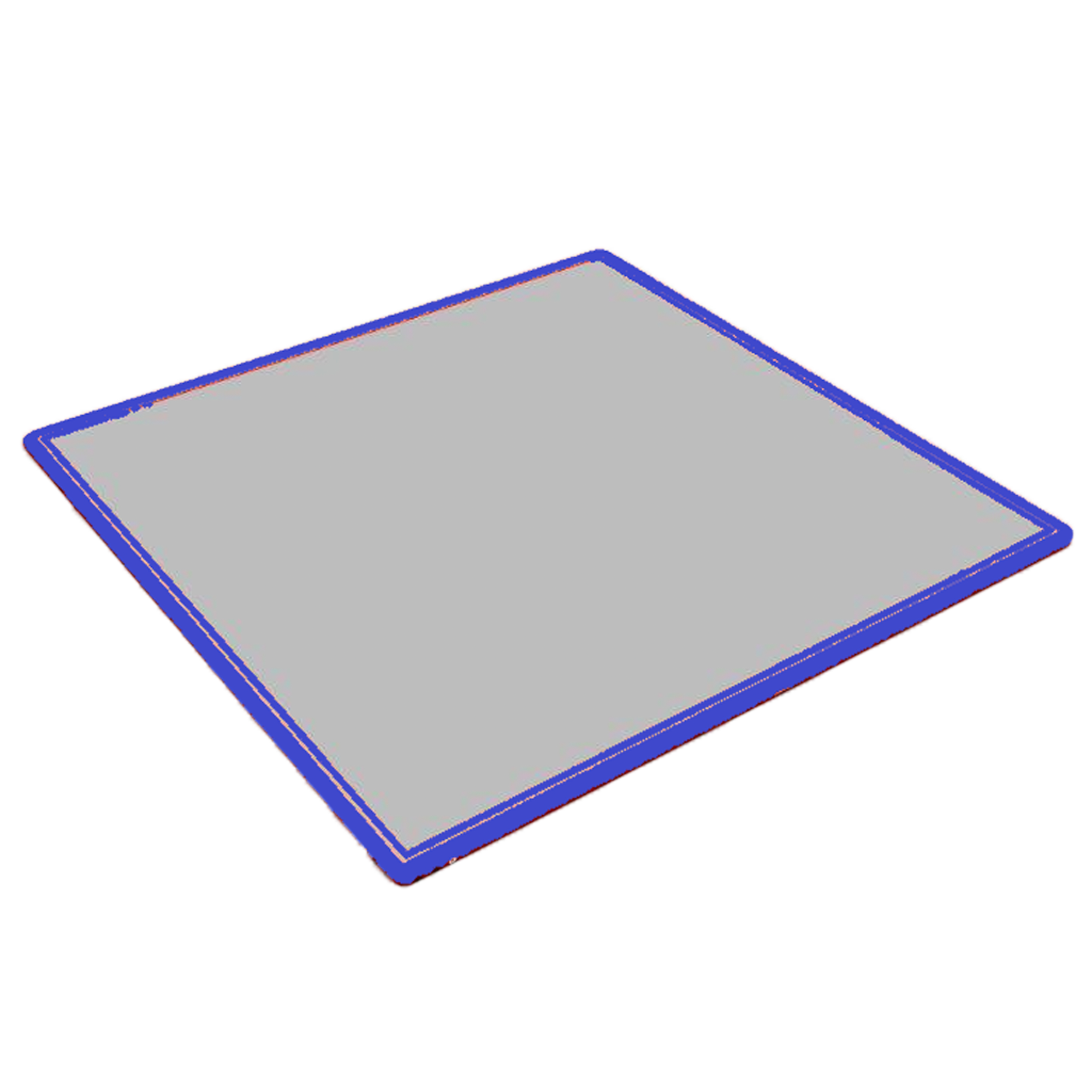 Airfloor 14x14 m
Functional gymnastics floor
Rapidly inflated (5 minutes)
Blower and manometer included
Product information "Airfloor 14x14 m"
This floor, just as your traditional floor, allows your gymnasts to work on a consistent even surface giving stability and precision at point of contact. It provides a very good absorption on landings and helps reducing stresses on wrists and ankles.
The main advantage of this product is its quick installation and deflation. Only 5 persons are needed to install it. It can be easily stored. It can be transported in the back of a small van.
It will remain inflated for the entire duration of your daily training exercises so there is no need to use the inflators during a session. It can also be adapted to any type of exercise and gymnast weight by simply varying the inflation pressure.
TECHNICAL DETAILS:
Dimensions : 14 x 14 m x 20 cm
Weight : 516 kg
Power requirements : 220 volts

Exercise area marked. Easy to handle once inflated thanks to it 16 handles (4 on each side)

Supplied with 4 inflators, 1 pressure gage, 1 transport trolley and 1 transport cover
Peripheral connecting hook-and-loop strips to connect roll-up tracks or foam modules in order to create a larger landing area
Manufactured with the double wall structure : Double Wall Fabric (DWF)
Shipping & freight
| | |
| --- | --- |
| Transport method | Spedition |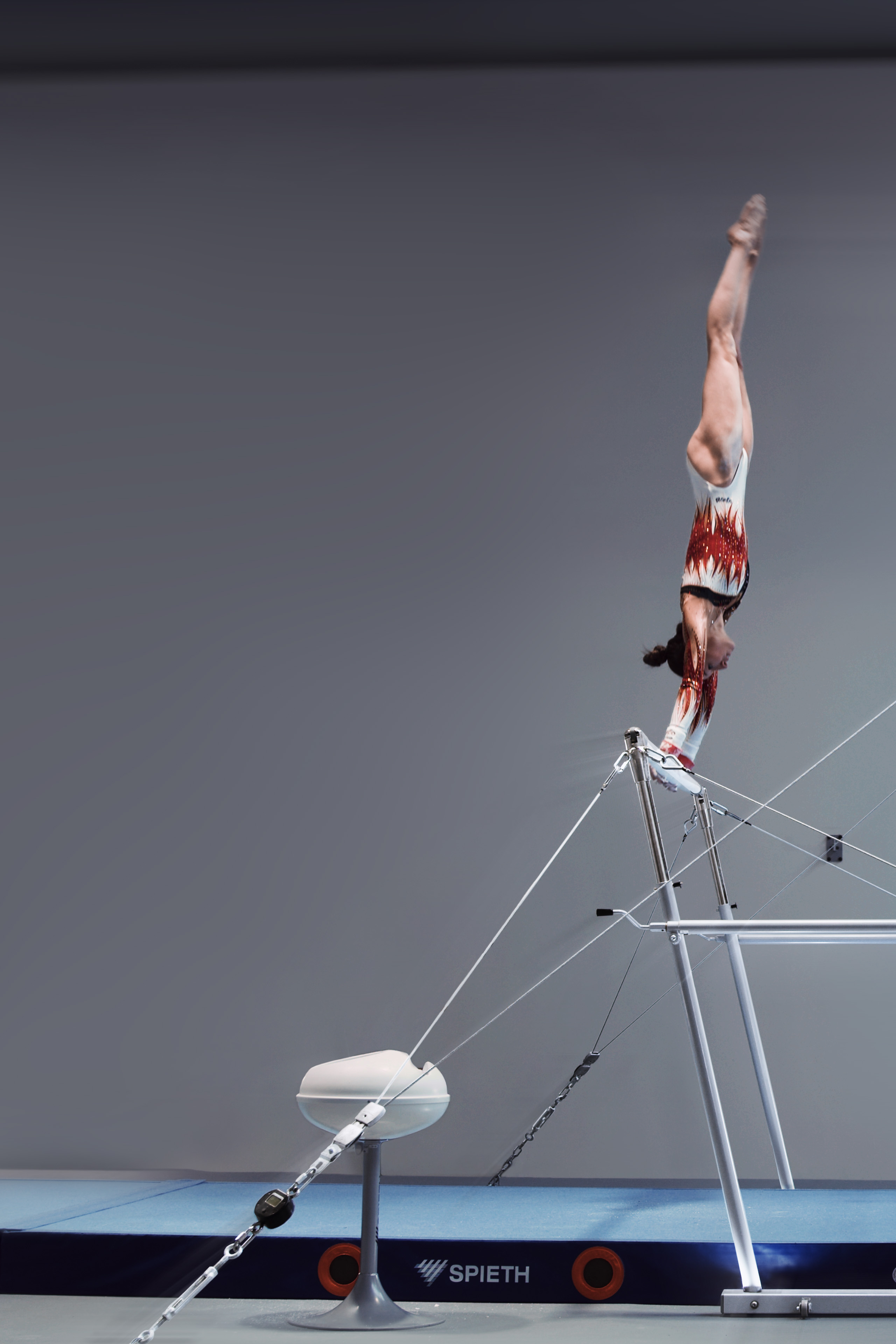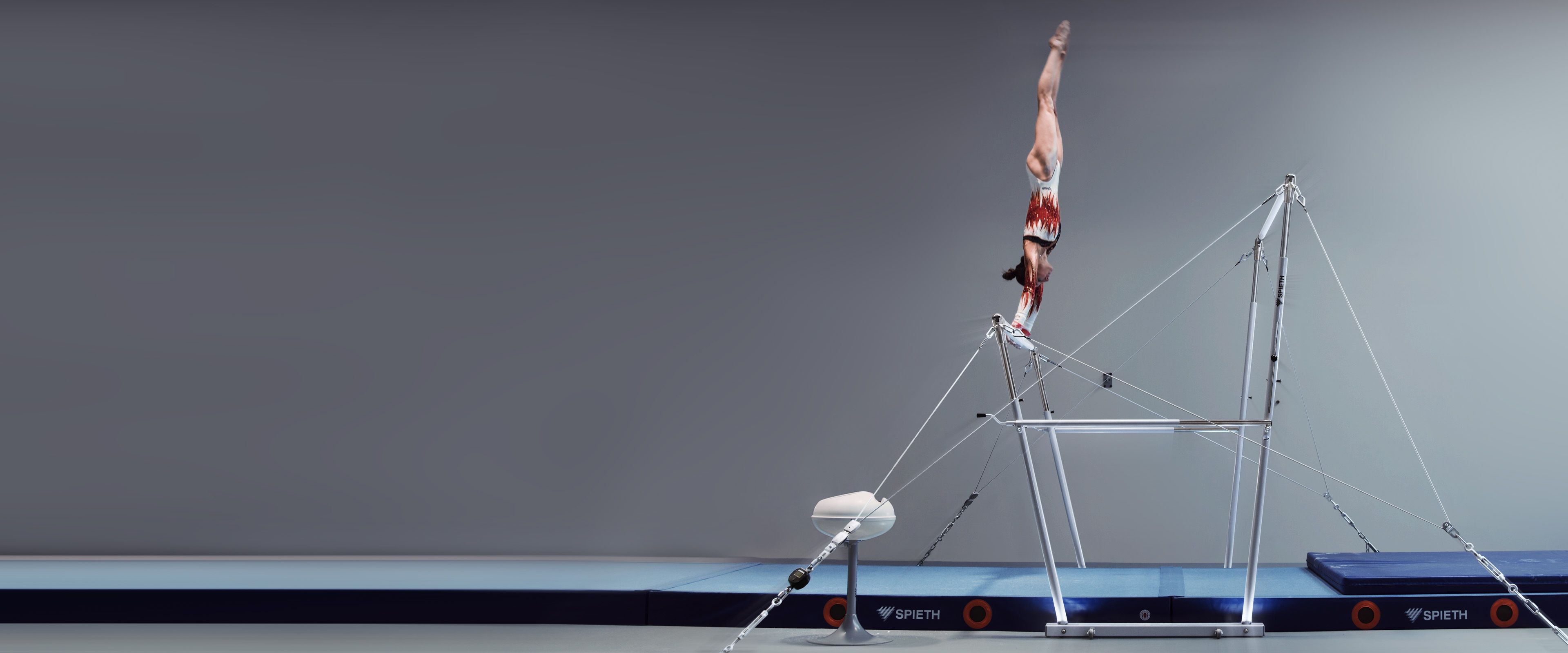 Uneven Bars "Munich"
The new Uneven Bars "Munich" is presented by Olympic Champion Nina Derwael.
Video