NEW LOGO, SAME VALUES - We are starting into a BLUEtiful future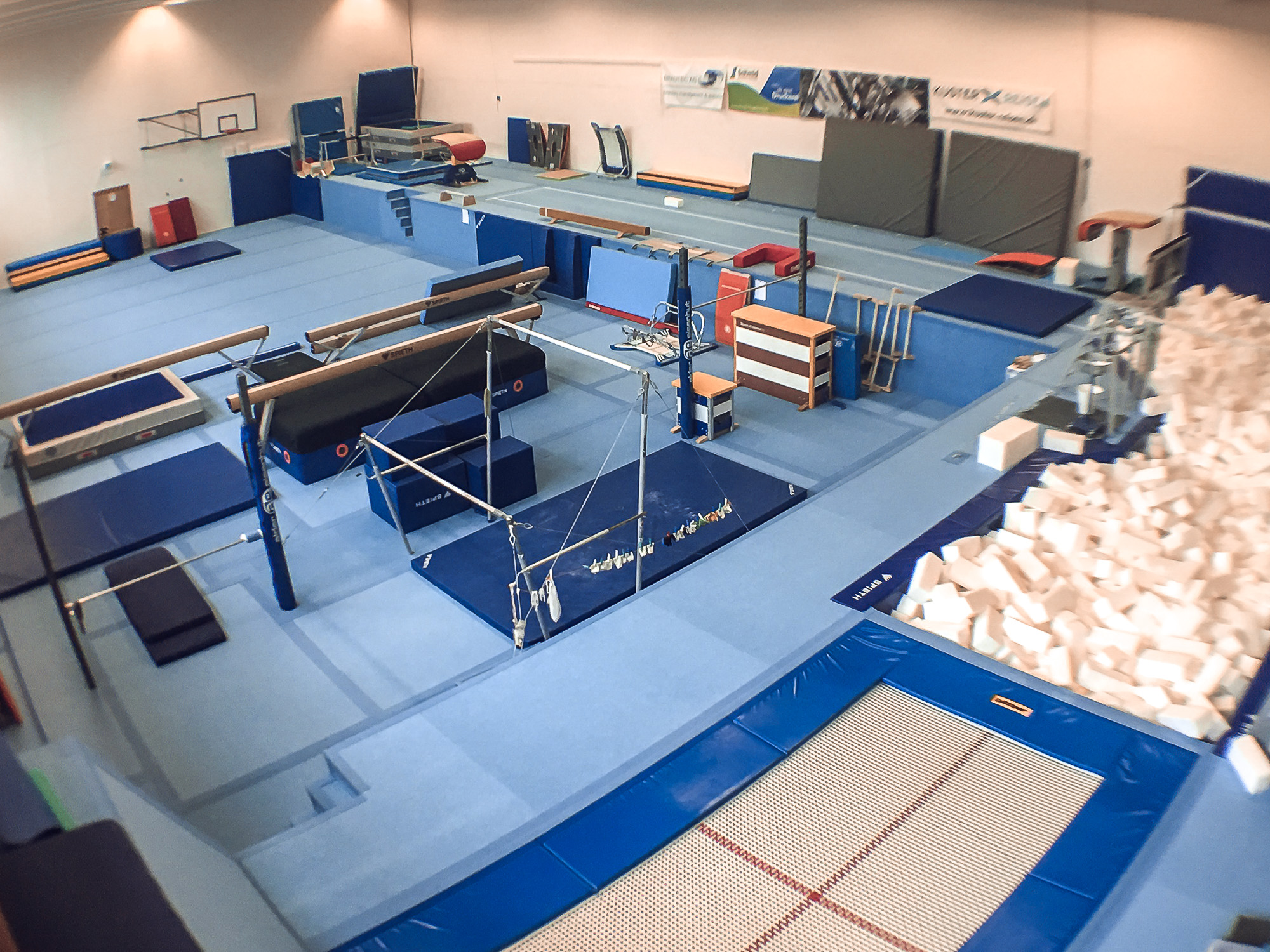 WAG Training Hall, Mogelsberg (Suisse)
End of 2017 SPIETH Gymnastics has transformed an old school gym into a sole WAG gymnastics training hall in cooperation with our local dealer Alder & Eisenhut.
The challenge was to realize a open pit without the opportunity to dig into the ground.
Following our technical layouts and specifications, a local carpenter has build-up the raised wood construction with different levels. After the installation of the apparatuses with different height, they now have an even surface on the podium
to decrease the injury rate for the athletes.
Mogelsberg now is run by a private club and is a sole gym for female athletes, competing on national level and strive for international level.
It is a perfect example for a smart transition of a regular school gym hall into a effective gymnastics training hall.