NEW LOGO, SAME VALUES - We are starting into a BLUEtiful future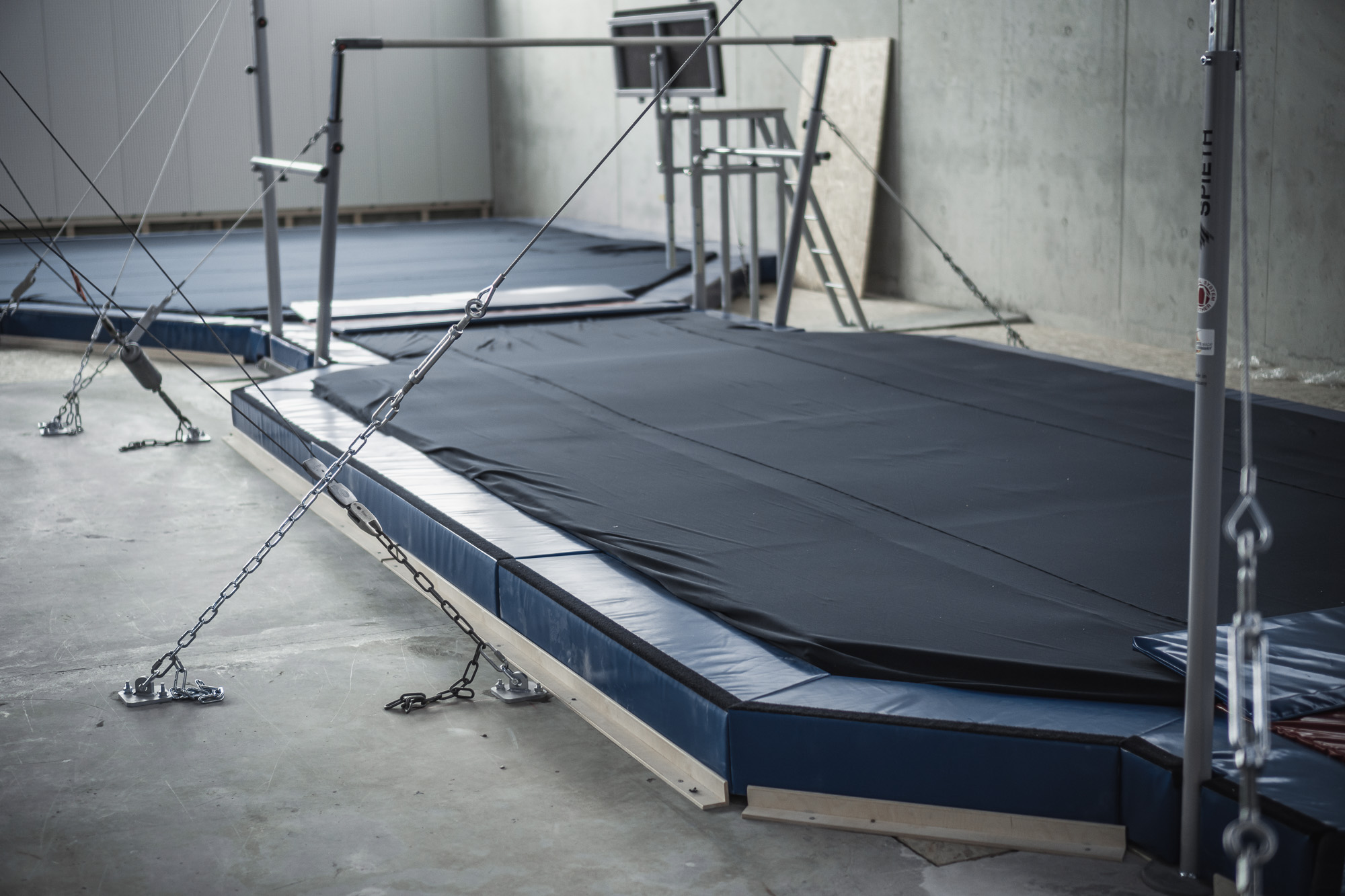 New training center for Überlingen (Germany)
After more than 30 years of desire and planning, TV Überlingen finally had its big day at the beginning of September: its own training hall with fixed apparatuses was completed!
Numerous SPIETH competition and methodology equipment as well as a elastic swing floor were installed at landing pits and in the mat system on an area of around 900 m2. Landing pits are primarily used for methodical training. Here it is 97m² in size and divided into two: the open pit, filled with foam chips, is around 37m² and the closed pit is 67m².
The building is new and still brought some challenges with it, since the gym is on the 1st floor. This had to be taken into account as early as the planning stage, e.g. with additional concrete beams for static reasons or when dividing up the time, because all the equipment, each individual mat and all the tools had to be carried upstairs separately.
This project is actually Siegbert Ruf's "life project" and is a great example of the fact that perseverance and passion are important qualities in sport. As early as 1989, the 77-year-old began planning the gym with fixed equipment for TV Überlingen. In September 2020, the newly built hall could be occupied - Roland Ruf, who has now taken over the project planning from his father, was very happy about it.
"We are very proud of our new apparatus gym, which could finally be put into practice after the 6th attempt. With SPIETH at our side, the implementation of the long-drawn-out plans worked extremely well. I am happy to comment on the happy ending of our gym with a quote from the educator Hermann Gmeiner: 'Everything great in our world only happens because someone does more than they have to', says Siegbert Ruf.
2 SPIETH technicians worked on the implementation for around 4.5 weeks. The members of TV Überlingen actively supported the implementation.