NEW LOGO, SAME VALUES - We are starting into a BLUEtiful future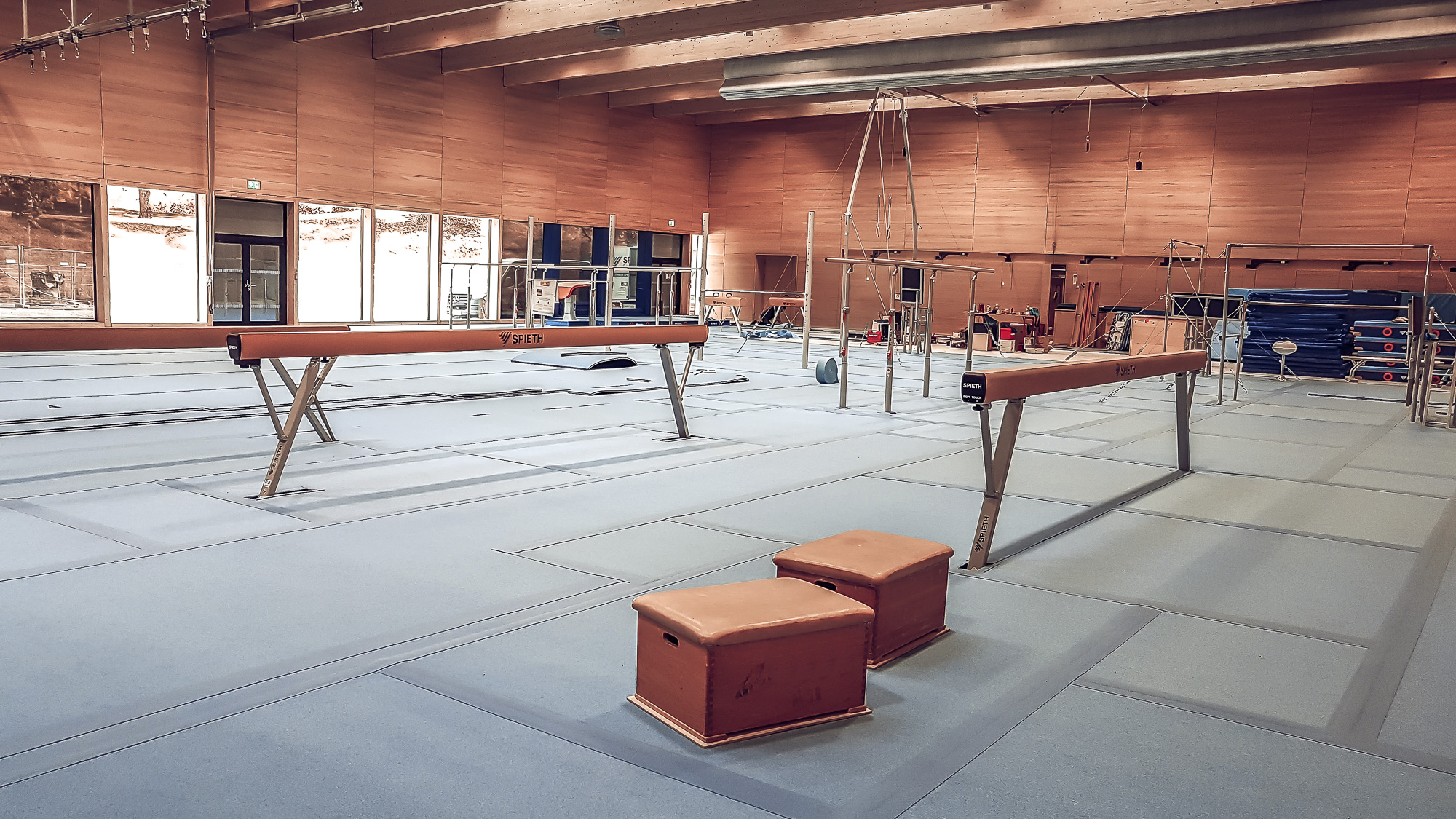 New training center at the University Munich
The approximately 1.100 m² training center of the TU is equipped with numerous highlights: all competition equipment is available in multiple places. On the one hand free-standing in the gym and on the other hand for methodical training at the landing pit. The landing pit is a generous 75 m², 19 m long and divided into three parts: 25 m² open pit with foam chips, 20 m² closed pit with a soft mat and another 30 m² open pit with foam chips. In addition to the competition gymnastics equipment, climbing ropes, ceiling rings and method bars were built into the pit. The spring floor "Moscow" forms the center of the training hall.
In addition to the landing pit, the approximately 200 m² trampoline area is also impressive. This area is equipped with competition trampolines. In addition, equipment and jumping mats were embedded in the mat system in such a way that a uniform height level was created in the entire hall – so there would be no room for tripping or stumbling.
Despite the fixed installation, the construction offers so much flexibility that competition equipment can be easily dismantled and reassembled for competitions in the neighboring ballroom.
In total, two SPIETH technicians worked for 4 weeks to successfully implement the project.