NEW LOGO, SAME VALUES - We are starting into a BLUEtiful future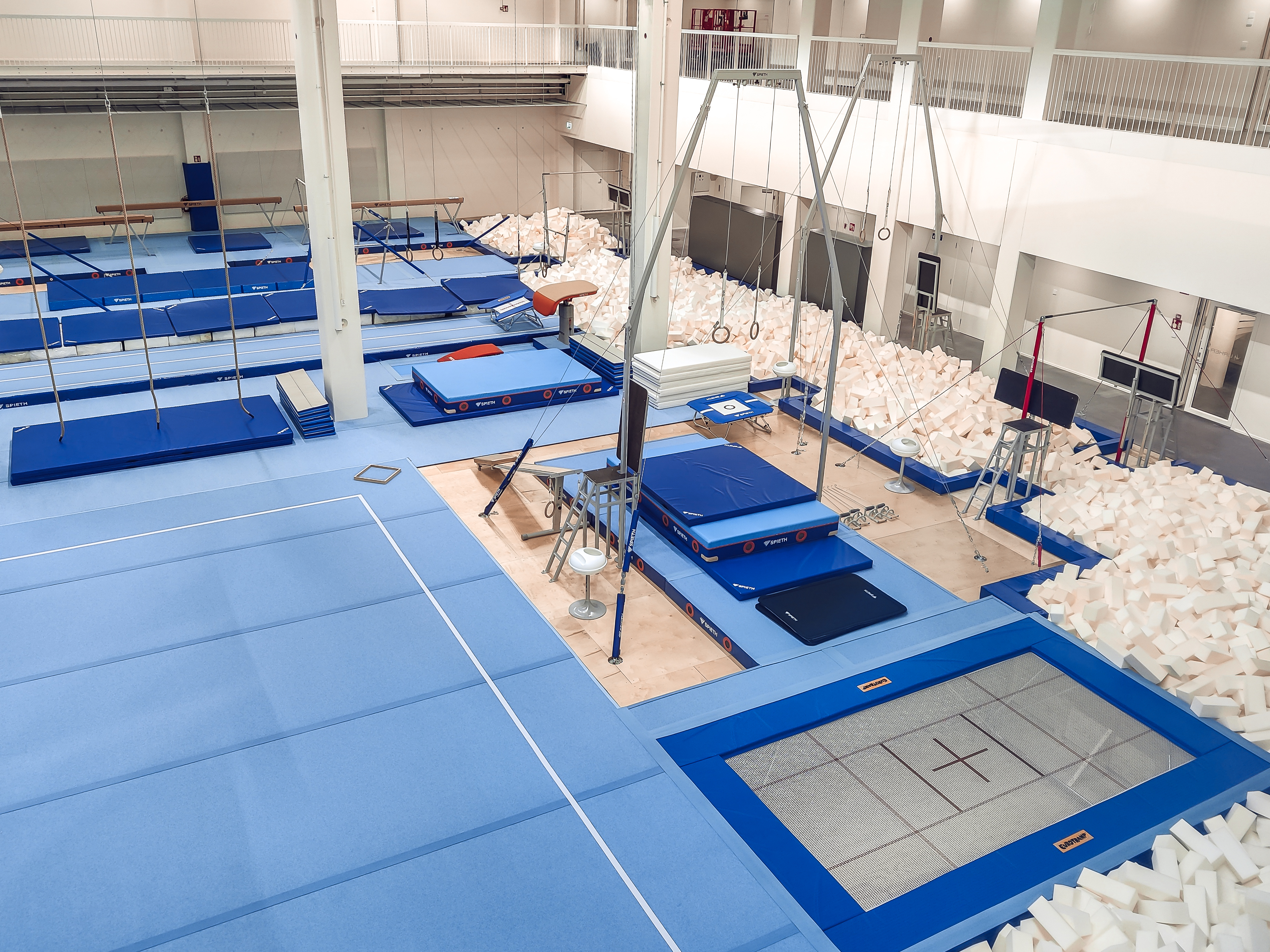 Most significant sports complex in Helsinki
The Urhea Sports Campus in Helsinki was extended with an additional building in summer 2021, which contains training and competition halls for several Olympic sports.
Under the flag of the Finnish Olympic Committee, the Urhea Campus is now the most significant Sports Complex throughout Finland. Within 6 floors new national training centers have been built for following sports: Artistic Gymnastics, Rhythmic Gymnastics, Track and Field, Judo, Wrestling and Basketball.
Besides conference rooms and offices, it also contains a strength training gym, a general training room, physiotherapy facilities and the Helsinki Sports Medical Center.
From 14.000m² total space, 8.000m² are dedicated to practical sport, which will be used by 10.000 athletes and students that are studying at the connected Sports High-School and/or living at the residential building "Urhea Home".
The new National Training Center for Artistic Gymnastics is located in the second basement and was developed by SPIETH Gymnastics GmbH in close cooperation with the Finnish Gymnastics Federation and realized together with the local SPIETH dealer "Kerko Group Oy".
Within one month 170m² pit, 187m³ pit foam and 398m² Landing Mats had been installed. In total eight truck loads full of SPIETH equipment.
Today the gym is the daily training center for the members of the Finnish Gymnastics National Team and a state-of-the-art example for a modern and efficient gymnastics training center.