NEW LOGO, SAME VALUES - We are starting into a BLUEtiful future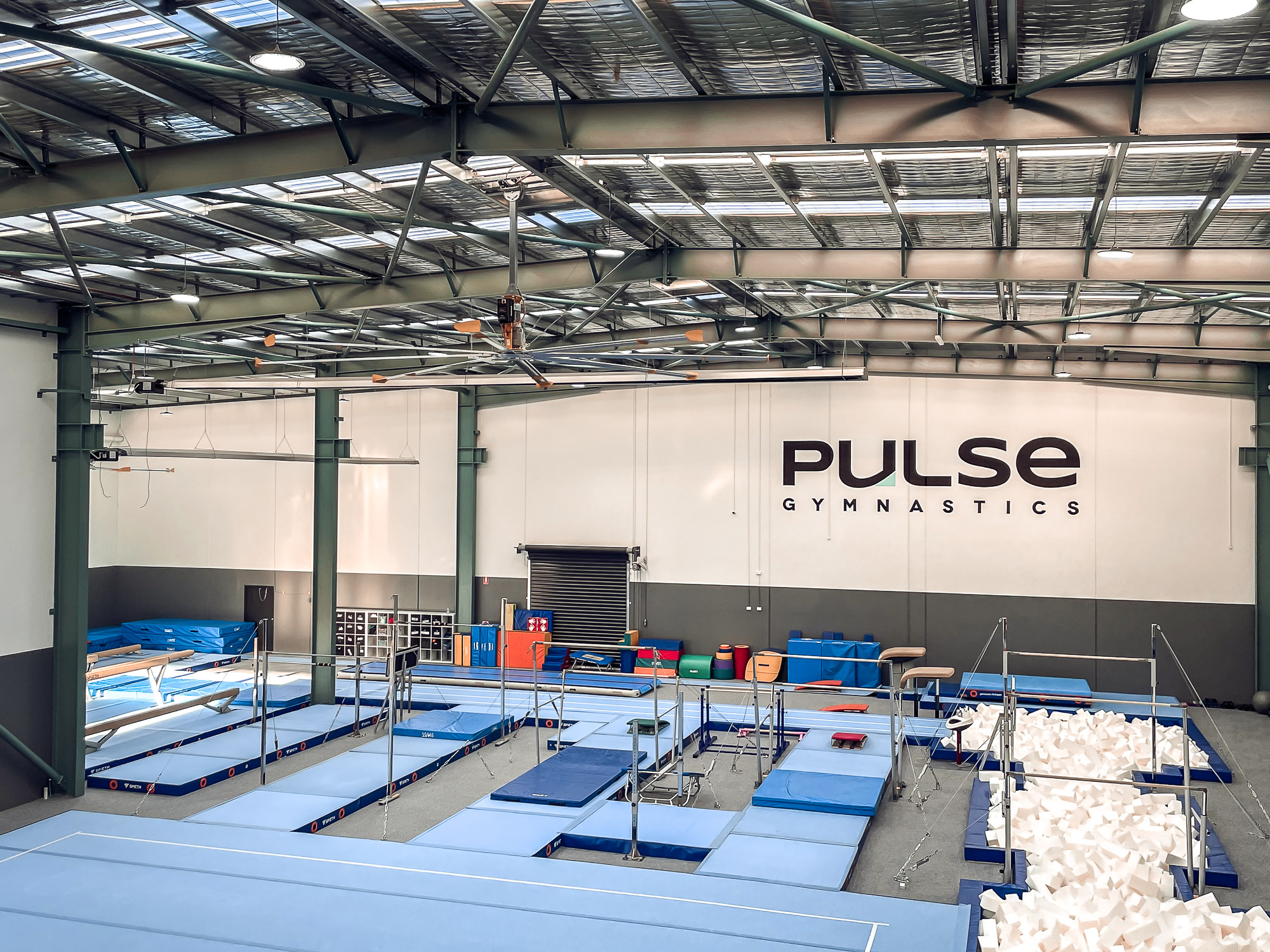 Melbournes' new and improved gym
Already in March 2017, the first gym in Epping a northern suburb of Melbourne was built. It is called Pulse Gymnastics. A gym hall full of SPIETH equipment of some 500 square meters installed by our Australian dealer AMCO gymnastics. They started with just over 200 children attending their classes.
After four years of successful operation and now well over 500 children attending their classes they outgrew the first venue and needed a larger space. Natasha and Jarrod Stephenson invested in a dream to run their own gym. Due to their success, the new venue was installed in March 2021. Normally we want to do it together with our dealer AMCO, but in this times it was not possible to send a SPIETH technician to Australia. So AMCO has to do it on their own and did a great job. A 1200 square meter facility upgrading the gym to a much larger space with an open pit system. The pit has a size of 73 sqm and gives the gymnasts the possibility to use it from an uneven bar, a high bar, a tumbling track, vault, and an open-end trampoline. This enables the young gymnasts a training on a much higher level.
A huge thank you to Jarrod and Natasha for their belief in Spieth Gymnastics equipment to grow their business.
Such a project can often only be made possible with the help of the parents. Special thanks to the whole team of parents at Pulse led by Michael Dellidis, who were instrumental in making the installation be realized in the timelines required by the club. They all worked long hours on a weekend as volunteers. The AMCO technicians could not have done it without the team of parents who gave their time, what a great gymnastics community and culture that Natasha and Jarrod have set for their very successful business in Pulse Gymnastics Epping.
We thank them for their business and wish them every success in the future.