NEW LOGO, SAME VALUES - We are starting into a BLUEtiful future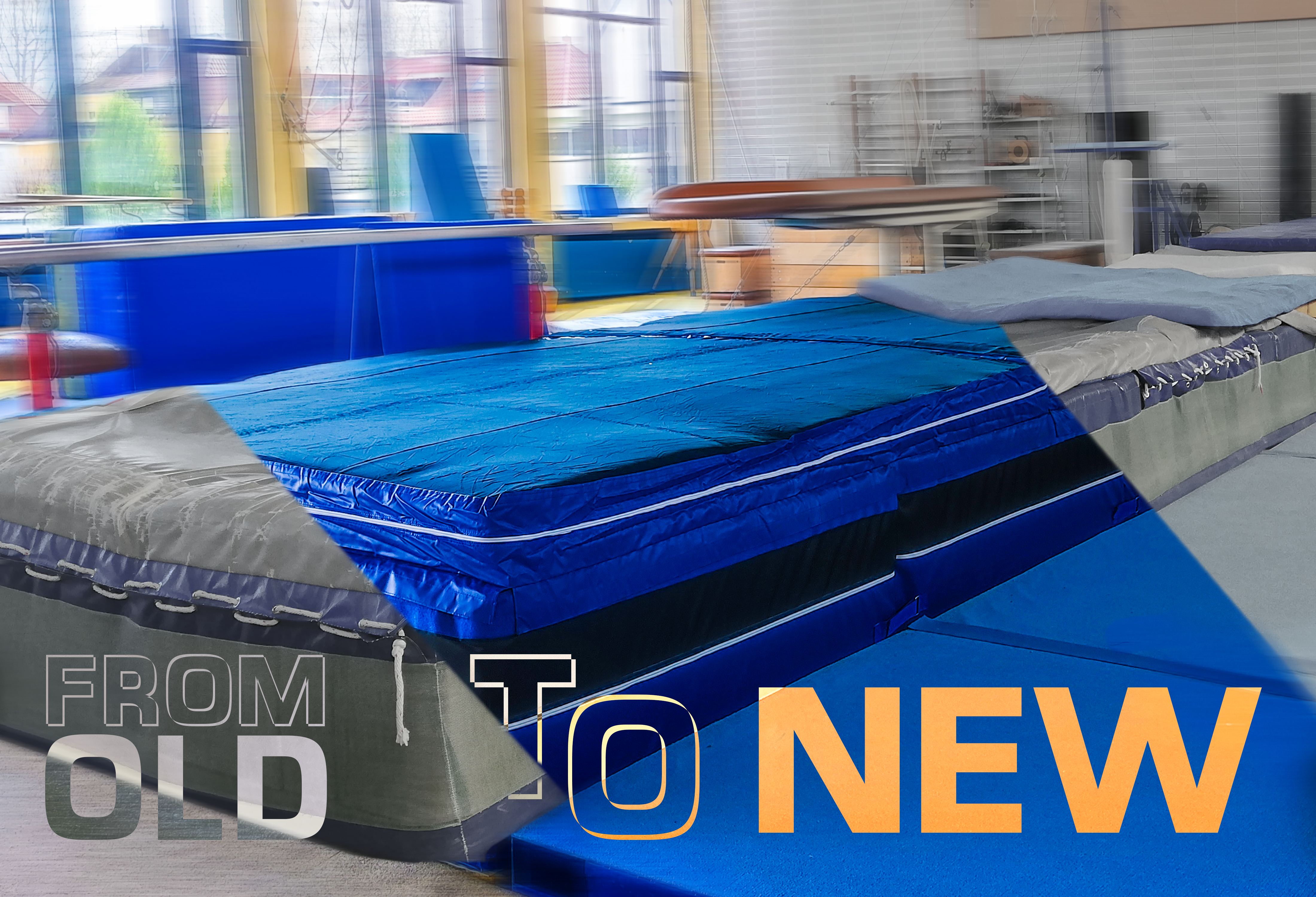 Great pit alternative: customised soft crash mat
May 9, 2023
News about products and offers
Often clubs do not have the possibility to build a new hall including pits, but still want a pit solution for optimal training conditions.
This is where our soft crash mat comes into play: it has the same structure as a closed pit, but does not require a recess in the floor, but is simply built onto the hall floor.
And by "simple" we really mean "simple":
At TB Oppau (German Gymnastics Club), unloading the truck and setting up the 8.50 m long, 2.30 m wide and 80 cm high super soft floor took less than an hour. The vacuumed cover mat filled with air to a usable state within 30 minutes. Even the customer was amazed.
Further advantages of the super soft floor:
As a customer, you can agree the dimensions individually with us.
No SPIETH technician is needed for the installation.
You can train on the soft crash mat on the day of installation.
The costs are considerably lower than for a closed pit.
If you have any questions about the product, please do not hesitate to contact us!