NEW LOGO, SAME VALUES - We are starting into a BLUEtiful future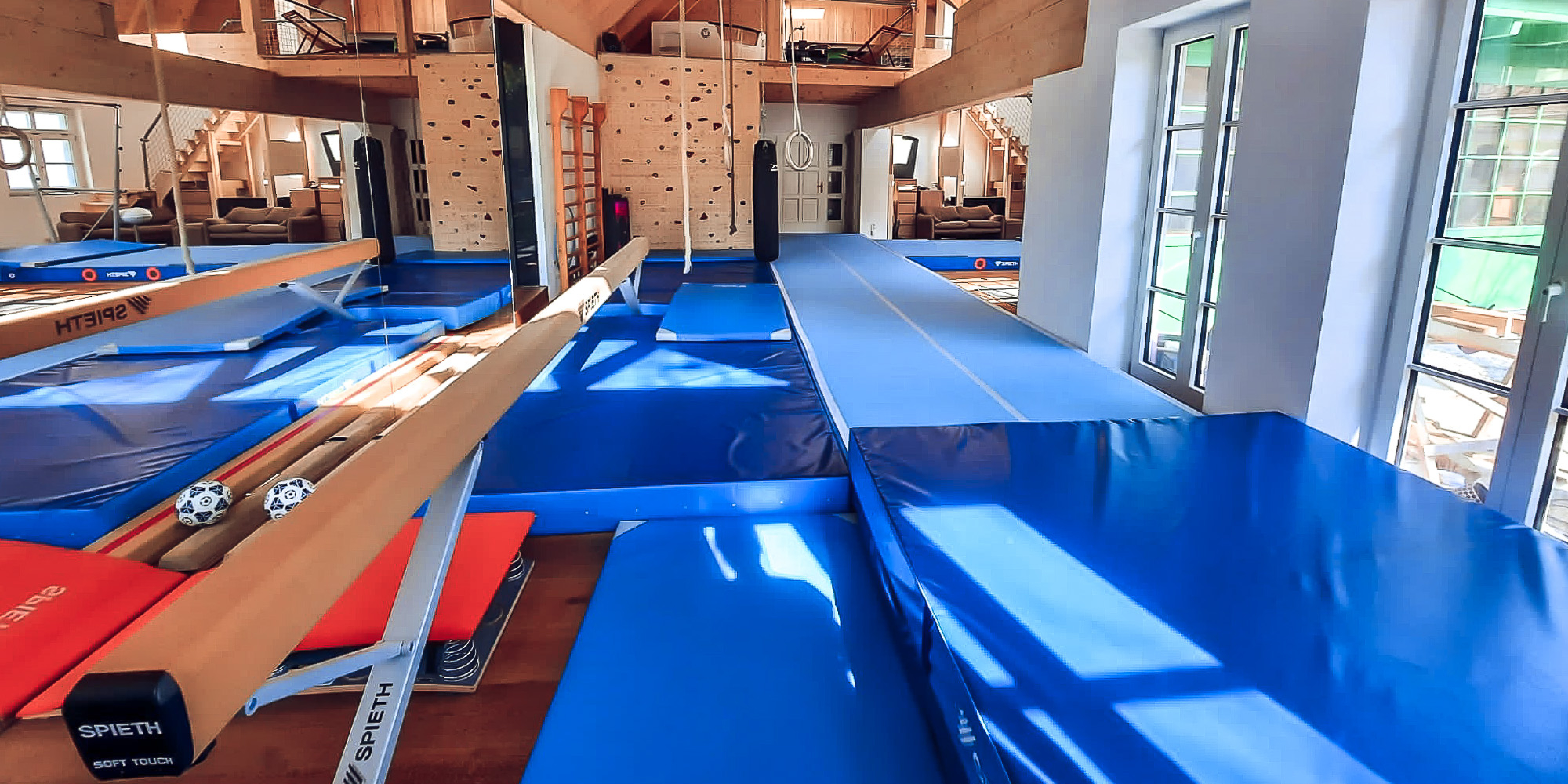 Having the opportunity to do gymnastics around the clock?
A father in Austria made this dream possible for his daughters and equipped this private gym in the family home with SPIETH equipment. Nothing stands in the way of doing gymnastics in the living room at any time of the day!
We are always very enthusiastic about the creative gymnastics ideas our customers want to implement and are happy to be able to support them.
Whether it is a large artistic gymnastics center, the renovation of a pit or a private gymnasium, each project has its own appeal.
We at SPIETH Gymnastics definitely agree that this gym is more than just a gymnastics jewel box and we hope you enjoy our equipment.