NEW LOGO, SAME VALUES - We are starting into a BLUEtiful future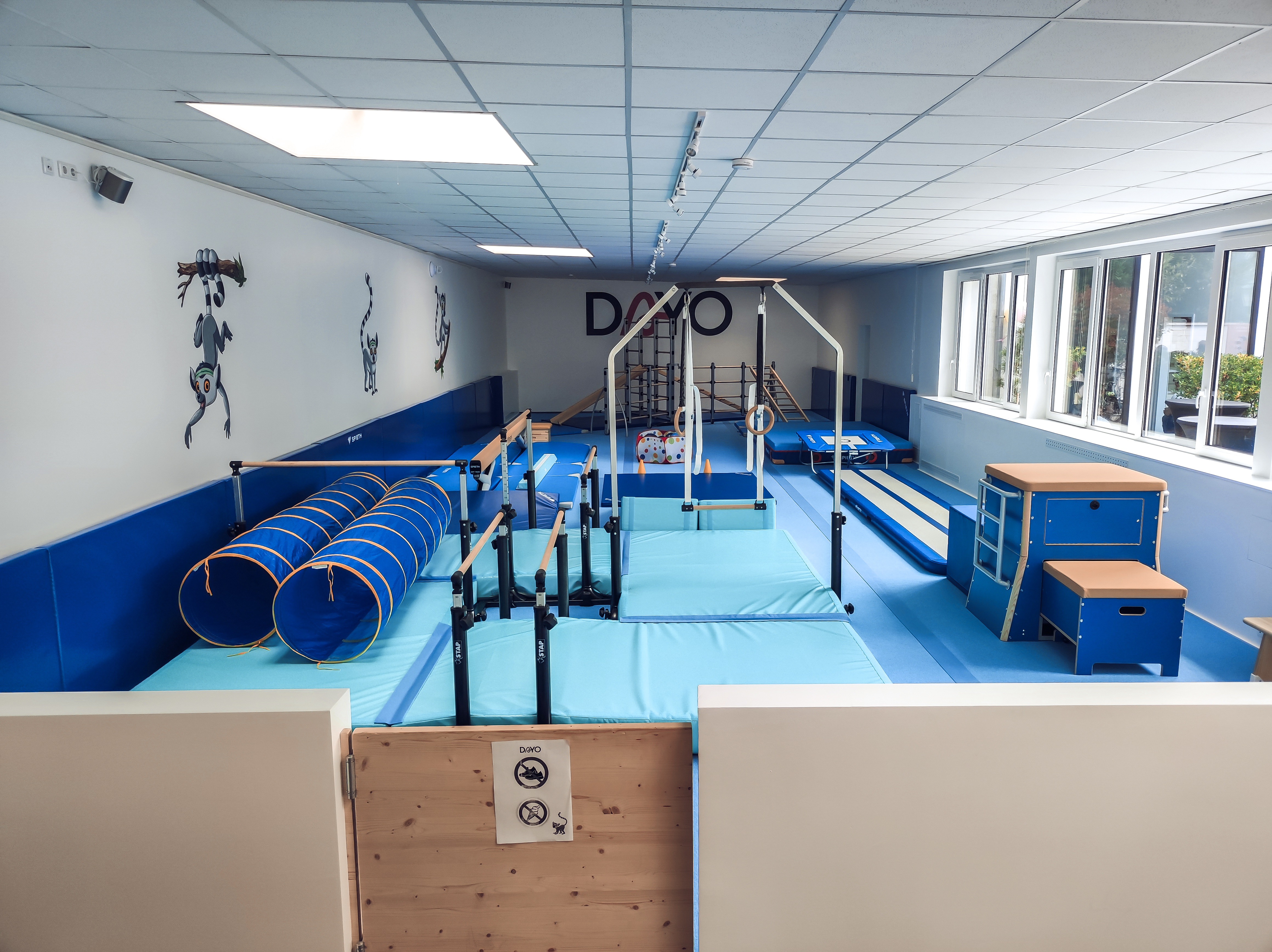 A converted office building becomes a children's sports paradise
With our STAP equipment, a converted office space becomes an exclusive children's movement landscape. In the future, children from 0-6 years will be able to participate in sports classes here in small groups. It will also be possible to rent the room for birthday parties.
Many thanks to the DAYO team, our project staff, and the technicians who wonderfully planned and implemented the project!
Among other things, the STAP "Happy Gym" 4-in-1 frame with custom-fit mats, a star wall with accessories, an air floor, a trampoline, a balance beam club, and various boxes were installed. Triflex was also laid throughout the space.
"With this studio, I want to create a place for children with our team, where children can be children, where children learn to believe in themselves and grow beyond themselves. Because every child is unique and great." Katharina Stobinski, Managing Director of DAYO SPORT