WELCOME TO OUR BRAND NEW WEBSITE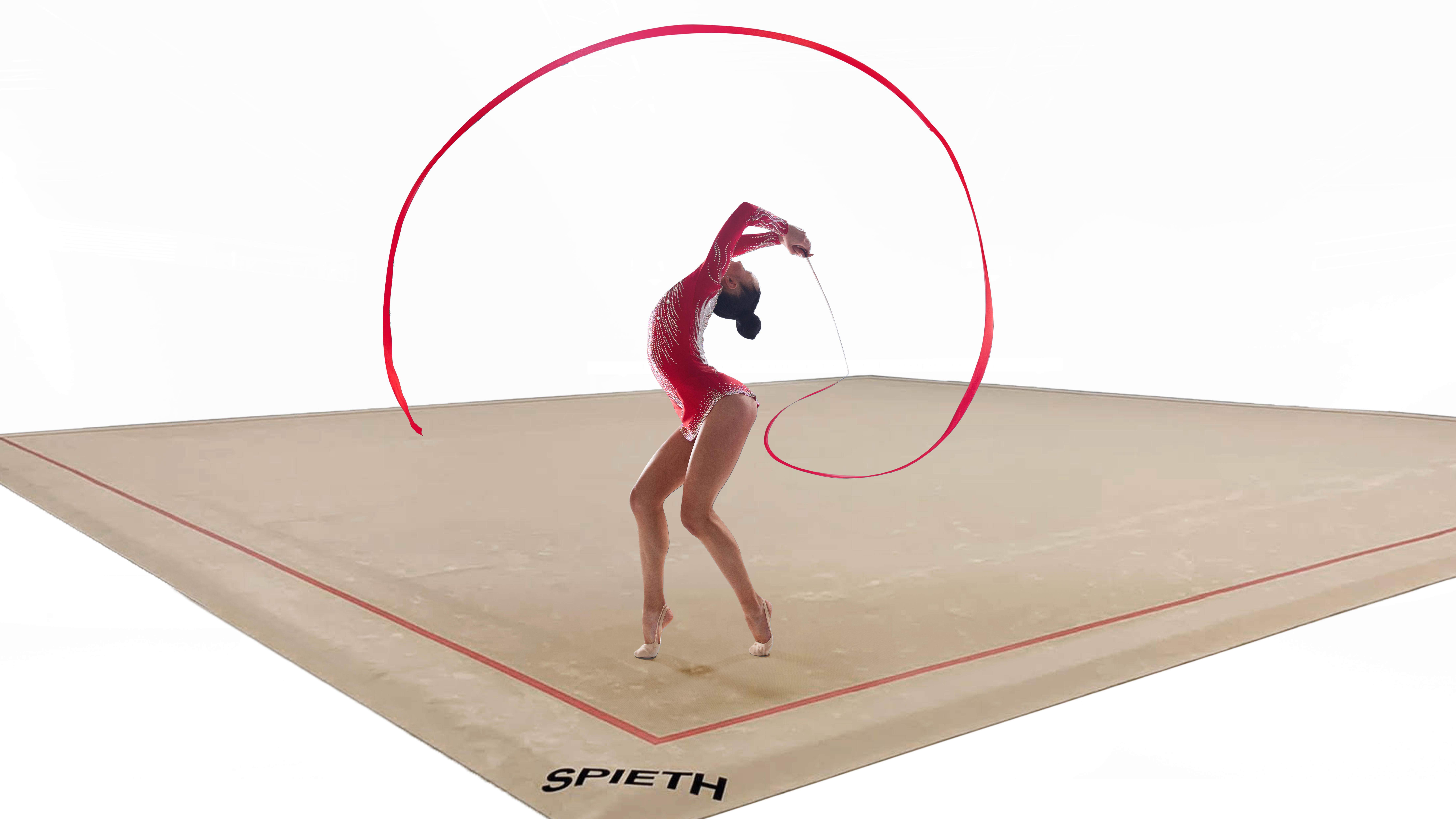 New RG Competition Floor "Tel Aviv"
May 13, 2022
News about products and offers
Productinformation
The new official RG Competition Floor "Tel Aviv" is FIG certified and is a product development of the "Beijing" model.
All panels are made of birch plywood. The substructure is s
hock absorbing (13,64 x 13,64 m) and consists of: 121 panels, each 124 x 124 cm, covered with compensation panels with additional fiberglass mesh on top. The panels are connected by means of Velcro tape. Special foam elements provide high shock absorption.
The comfortable, high quality anti-static super-velours carpet in savanna-beige with great shearing strength ensures optimal training and competition conditions.
A red tape to mark the competition area of 13 x 13 m and double-sided glue tape to fix the RG carpet are included.
Total height is 60 mm.
Carpets in dimensions of 14 x 14 m or 16 x 16 m as alternative.
For better presentation to spectators and for TV broadcasting we do recommend to use the RG floor of 16x16 m during competition.